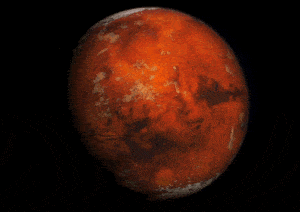 "What's impossible today can be possible tomorrow. It just depends on how much imagination you have – and how much money," she said to a crowd full of avid listeners.
Heavy Chef SA hosted quantum biology researcher, Dr. Adriana Marais, who is one of five South Africans to be shortlisted in the top 100 candidate list for the 2026 one-way mission to colonise the Red Planet. She had many fascinating things to say, and many well-reasoned and insightful answers to give, but one thing stuck – how media has a key role to play.
"We are all explorers. Everyone, including you, can participate in space exploration. This can be your mission to Mars!" reads the landing page of Mars One, a non-profit foundation with the goal of establishing a permanent human settlement on Mars. The foundation relies on funding from the public domain to realise its vision, and is taking strategic steps to secure it's mission's fulfilment – and it's depending on you, the viewer's interest.
Mars One expresses its business model as deriving revenue "based on the media value of that adventure, intellectual property rights, several other business cases, investments, and donations."
Dr. Marais spoke briefly about one of the models being used to inspire funding for the interstellar endeavour. The Olympic Games in London 2012 pulled more than 4.5B US$ from broadcasting rights and sponsorships. The Mars-One Mission projects that revenues generated from the spectacle "are estimated at 10 Olympic Games between today and the first year after human landing."
In the pipeline for generating this revenue through media consumption is a reality TV show documenting the candidates' training and beyond. Funds from the TV show will help fund the mission, which is projected to cost about £6 billion. It's a business similar to any other technology company, relying on public relations and content to achieve awareness and interest, and generate revenue.
Technology companies and what they try to achieve are often difficult to understand for many because they are so new, and backlash against them can be detrimental if the public perception isn't managed properly. Businesses like Mars-One rely on the public's positive sentiment in order to get off the ground, and it takes skilled PR and strategic communications to achieve and maintain a good perception.
There are detractors and setbacks for the mission, however. Some question the morality of sending humans on a one-way journey, and others state the corporate venture will never work because the revenue model is flawed.
However it works out, one of our South African hopefuls remains intent and optimistic. "People will be living on Mars in 20 years, whether Mars One puts them there or not. This is a unique point in history. It's taken four billion years for life to get here," says Dr. Marais with wonder in her eyes.
Watch Adriana Marais' TEDxTalk here.