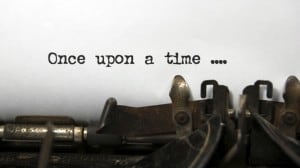 During DUO's ten years of existence, we've seen the role of the marketer change quite fundamentally.
Today, marketers can no longer talk at people. There's just too much competition from other brands to make soapboxing a viable solution. People simply don't have time to look at and consider every marketing message they are bombarded with.
Our role has shifted to that of storyteller. Stories have the power to engage our inner-most beliefs and desires in a subtle but hugely effective manner.
Psychologists often refer to archetypes – macro-stories that are shared across cultures, languages and time, ancient grooves in our mental architecture, a sort of collective memory set that we instinctively ascribe some form of meaning to.
In 1893, Marian Roalfe Cox produced a study showing 345 variants of the Cinderella story, sourced from cultures around the world. These shared stories come in many forms – think of 'the wise old man': in stories, he takes the form of a Gandalf or Dumbledore, but the real-life examples are even more profound – think Albert Einstein and Desmond Tutu. These characters and their stories give us hope, providing stability in a world where things are always in a state of flux.
Marketers today have to craft engaging stories that appeal to these hidden memories that we all share. It's a fundamental shift in the way we do our jobs, taking us away from shouting over a loudhailer in favour of politely sidling up to our target audience and telling them a grand old tale that they can relate to, internalise and remember.
For a brand story to be memorable and effective, it must:
Be simple
Be easy to relate to
Teach us something about ourselves
Inspire
Evolve over time
Be told consistently, over a long period of time
Lucky for us marketers, there have never been as many tools to tell brand stories as there are today. To make a brand memorable, to craft a lasting story that people can relate to and make a part of their lives, to share with friends and family members.
Just some of the tools available are:
Video services such as YouTube, Vine and Instagram
Photo services such as Flickr and Instagram
Infographics
Logos / corporate identity
Presentation tools such as SlideShare
Websites, blogs and microsites
Social media services such as Facebook, Twitter and LinkedIn
Virtual pinboards such as Pinterest
The great thing for DUO is that public relations as a discipline are uniquely positioned to harness these tools in order to tell compelling brand stories across mediums. It's an exciting time for us and we will be sharing many insights into how these tools work in practice in the coming months.