For many, Pravin Gordhan's Budget 2017/8 was a neat and perfect bow tied around the complexities of politics and economy. For the small to medium enterprise (SME), the speech had its fair share of expensive news, but it did reinforce the sense of positivity that's currently surging through entrepreneurs and SMEs as 2017 kicks off to a running start.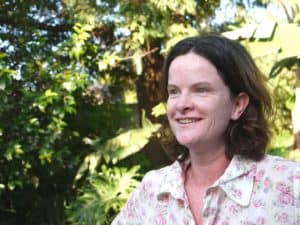 A thriving SME community and culture has been definitively linked to economic growth, skills development and job creation. In the US, small businesses account for 60-80 percent of all jobs and in the UK, a report by nPower Business and Capital Economics puts jobs created by local SMEs at 16.8 million. Malaysia's SMEs are currently responsible for 65% of employment, 18% of exports and 36% of the GDP. The reason for the successes of these countries? SMEs are at the centre of economic transformation and policy. South Africa urgently needs to follow suit, not just in terms of taxation, but in cutting back on red tape and unnecessary complexities.
Which is where Pravin's balancing act comes in, giving the SME a chance to heave a sigh of relief. There have been no increases in corporation tax or VAT, although an increase in the R1 million threshold for VAT is long overdue, and government has also set aside R3.9 billion to provide organisations in the small, medium and micro enterprise category with support.
Another noteworthy shift is in the above-inflation increase to the Department of Small Business and plans to review the National Small Business Act which will allow for a more accurate definition of the small, medium and micro enterprise. This may sound a small thing, but these definitions are essential for taxation and compliance legislation currently being levelled at the SME to be made far more fair and accurate.
In addition to the positive points in the Budget speech, the recent Business Confidence Index (BCI) from the South African Chamber of Commerce and Industry, has shown a marked increase in business confidence since 2016. In fact, the points have risen steadily month-on-month since October 2016. This research was bolstered by a new Future of Business survey from Facebook, the OECD and World Bank which found that only 13% of South African businesses are negative while 73% are looking forward with positivity.
Interestingly, the same survey highlighted that the biggest challenges facing the SME are economic conditions, securing finance, driving revenue and attracting customers. Challenges which are not, on the surface, any different from those faced by entrepreneurs from around the world. So, with economic and political stability willing, here is to a successful SME year ahead, hopefully without any Trump-shaped bumps in the road…
By Tamsin Oxford
Tamsin Oxford specialises in technology and business writing and writes for national papers, niche publications, online behemoths and blogs. She has worked for a wide range of publications across three continents and time zones. In her own words: Good copy, clever words, targeted text – these all make the difference between something to read and something that grips readers.