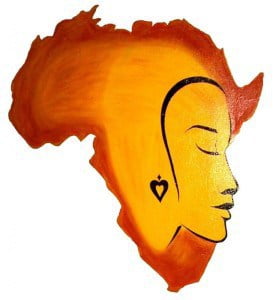 For DUO and many of our clients, expansion into African countries beyond South Africa's borders is set to grow exponentially and for some, this has already happened.
The reality of poor infrastructure in Africa is not completely unfamiliar to South Africa thus making the expansion less daunting and potentially more attractive for the brave.
While there are some cases where the stereotypical resemblance of Africa's war, famine and poverty do exist, rapid urbanisation and a growing working class offer plenty of opportunities to do business.
In fact, the pace of technology in Africa has been monumental. Companies similar to DUO's clients have been significant drivers of technological and economical change on the continent.
The mobile phone has become an increasingly powerful tool across Africa allowing citizens innovative ways of using this technology to build a better future for themselves.
Experts at DHL's Technology conference, held recently in Cape Town, predict continued strong growth in the technology sector across Africa, with savvy entrepreneurs such as Shagaya and Oviosu leading the way in e-commerce and mobile payments, and technology segments such as mobile phones still growing at a rapid pace.
It is predicted that the internet usage on mobile phones will increase 20-fold in the next five years in Africa which is double the rate of growth in the rest of the world.
The growth of the mobile device has freed Africans from continuous dependence on foreign aid and ineffective government.
In Africa, most people's first experience with Internet is through a mobile device and represents a move towards transforming their daily lives. Imagine a school where every child has a tablet, connected to the internet – this device serving as a notebook, a dictionary, a calculator and all the necessary notes a child would need as well as learning through audio or video. This model will help bridge the knowledge gap between Africa and the rest of the world.
However, having said this, it is not entirely the availability of technology that can transform the lives of people on this beautiful continent of ours. At DUO we believe it is the bright and bold ideas of tech savvy entrepreneurs that will harness technology to solve the pressing problems that plague everyday life.
Speaking on the occasion of Africa Day celebrations, African Development Bank presidential candidate Cristina Duarte said that Africa should aim to domesticate and democratise technology by focusing on the indigenous capacity for science, technology and innovation to address present and future problems.
She added that the AfDB is well-positioned to give Africa the needed boost to reach the 'promised land'  and called on all stakeholders to play a more coordinated and effective role in coming up with practical ideas, actions and proposals aimed at fostering Africa's development.
Development in Africa must occur and will occur. Kenya is a great example of an African country making use of technology to improve people's lives. While Africa is undoubtedly rich in potential, imagine what value can be added to people's lives if we can take advantage of all the opportunities presented.