July 2016 market the two-year mark of our PR partnership with Nomanini. Our key role was to ensure that PR messaging was aligned with strategic shifts in the company, and that media understood that the business was evolving.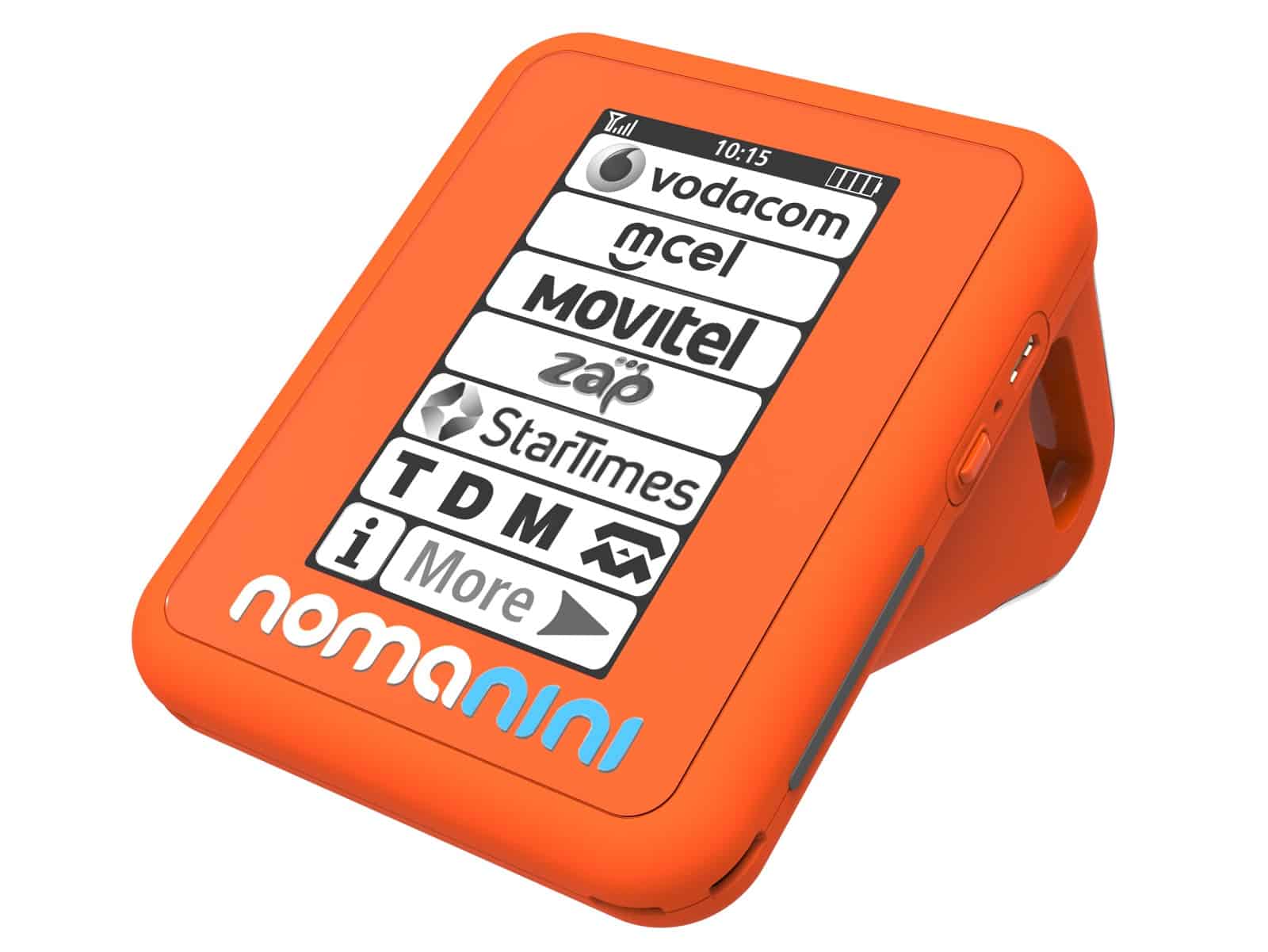 Nomanini is a Cape Town-based payments platform provider that enables transactions in the cash-based informal retail sector across sub-Saharan Africa.
The company had never worked with a PR agency before and it's been a fantastic journey supporting the growth of the business.
With Goodwell Investments investing in Nomanini in October 2015 and Hannes Van Rensburg joining as a board advisor in November 2015, the company's business model took a strategic shift.
Our key role was to ensure that PR messaging was aligned with these shifts and that media understood that the business was evolving.
About Nomanini and its Second Generation Product
Nomanini, meaning 'Anytime' in siSwati, has Pan-African partnerships enabling thousands of merchants to supplement their income, and by end of May 2016, its platform processed over 16 million transactions.
The company launched its second generation product, the eLula, at the AfricaCom conference in 2015. This new platform provides enterprise prepaid distributors with more sophisticated business insights via an enhanced cloud platform, and merchants with the means to sell different types of services electronically.
Updated PR Objectives & Key Messaging
When the business shifts, it's essential that PR messaging is reviewed and aligned.
DUO facilitated a strategic messaging workshop in Q4 2015, to align key messaging with Nomanini's new product vision. The business was scaling rapidly, and being known as a startup was not complementing its growth strategy. Nomanini wanted to focus on the impact of its new platform for enterprise-level businesses in the financial sector.
Our commitment to our clients is that we consistently align PR objectives and key messaging with their business objectives.
Process: Tuned into the client's changing business
Every month, during our PR meetings, or weekly check-in's, our team asked the question, "Any new updates on the business?", setting the scene for every PR discussion to be rooted in what is going on in the business.
Why? As strategic communications practitioners, it is our duty to keep our ears tuned into the tempo in the business. There is no value in pushing a PR story if it does not complement the business vision at that time.
In the case of Nomanini, by Q1 2016, the new focus was on a changing brand image to specifically appeal to enterprise business decision makers in the financial technology industry across sub-Saharan Africa. Certain media opportunities had to be placed on hold where not relevant at the time, which is not a bad thing, if it's a strategic decision.
Process: Finalising messages for new audiences
By May 2016, after the appointment of a new Product Manager, we facilitated a second strategic messaging workshop with the purpose of unpacking Nomanini's four target audiences viz. Banks, Merchant Aggregators, Mobile Money Networks and Mobile Network Operators. The company made a decision to streamline its business vision and sales goals, and DUO's focus was to make sure the PR messaging complemented that.
The core focus for Q1 and Q2 2016, was to finalise key audience messaging and focus on media opportunities that complemented the enterprise-level conversation.
Results
By the end of our initial 12-month period, Nomanini's tier 1 media placements, including media reaching sub-Saharan Africa and global audiences, totalled 172. Up from 61 media placements after the first 90 days of our PR partnership. We focused on financial technology decision makers doing business in Kenya, Nigeria, Ghana and South Africa.
Q1 and Q2 of 2016, yielded 88 media placements, with 76% tier 1 media, including publications focused on African business, mobile, payments, and technology.
Highlights
In the last two years, Nomanini has been featured in strategically important titles such as International Finance Magazine (twice), African Decisions Magazine, African Leadership Magazine, Business Day Live, Brainstorm magazine (twice), JSE Magazine, Finweek magazine (twice) and the CEO, Vahid Monadjem was selected by Fast Company magazine as one of the Top 50 creative business leaders in South Africa.
A monthly Entrepreneur magazine online column has provided the CEO with a platform to share his business tips and insights with other entrepreneurs.
He has also consistently featured in top tier media interviews and editorial features, including:
If needed, have a strategic messaging review every 8-10 weeks. With an agile business like Nomanini, things moved quickly and we had to keep up or risk getting left behind.
Would you like to work with DUO?
News from our clients
DUO Admin
As businesses recalibrate to excel in a world where Covid-19 has gone from pandemic to endemic, some speak about adjusting to a new normal, which, as we know, is a well-worn phrase. On the contrary, [...]
DUO Admin
There are varying degrees of denial about the truth that cash won't be king forever. Of course, many regions around the world are well on the journey to full digitisation, while others, like Africa, are [...]