"The time is right: we are a strong, growing business that has paved a way for our future success. We have been planning the move for 18 months as it's time to allow Dominique, an existing member of our leadership team, to take over the reins and drive the business through to the next phase of its growth," says Middleton.
Effective from 1 March 2017, Dominique Pienaar will take over as CEO. She has worked for DUO for the past three years as Regional Manager in our Johannesburg office and has been closely mentored by Middleton.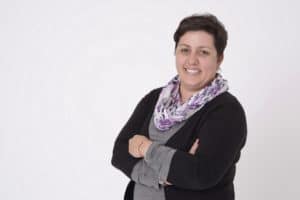 "I'm incredibly honoured – and slightly nervous – to take on this role. Judith leaves some big shoes to fill, but with her support and the team's backing we will continue to deliver the same quality of work that we are known and respected for," adds Pienaar.
"We've worked very closely for the past three years and I quickly noticed her tenacity, commitment and drive. She has worked in leadership roles in the public relations industry for more than 15 years supporting a wide range of clients.I have absolute confidence in Dominique and I know that she is the best person to take DUO to the next level of our growth trajectory," concludes Middleton.
Pienaar will be based in our Johannesburg office and will visit the Cape Town office and its clients on a regular basis. Middleton will remain in Cape Town supported by Regional Team Lead, Ruth Riordan.