DUO has expanded its clientele by welcoming Oracle and Huawei Technologies to its portfolio to deliver a range of PR and digital services for South Africa and markets in sub-Saharan Africa.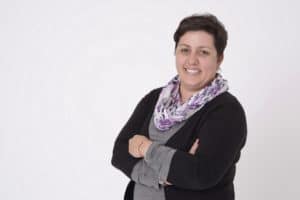 "We are delighted to add these two prestigious B2B tech brands to our portfolio, but more than that, to be given the opportunity to expand our integrated PR and digital marketing services that amplify PR. Our commitment to attaching commercial metrics to the work we deliver for our clients remains a cornerstone of how we work and what we do," says Dominique Pienaar, CEO of DUO.
DUO will implement PR services for Oracle across its lines of business, focusing on South Africa, Kenya, Nigeria and Ghana.  The account also includes social media support for the local Oracle communications team.
¨We were impressed by the calibre of the team that was proposed to work across the Oracle portfolio, and look forward to advancing our brand elevation strategy across the continent,¨ says Natassia Badenhorst, corporate communications manager for Oracle South Africa.
Huawei Technologies has appointed DUO to manage its  Corporate and Enterprise PR portfolio, as well as re-initiate its digital marketing programme for Huawei Enterprise.
"We have a longstanding relationship with DUO and are excited to extend the services portfolio beyond just the digital marketing efforts.  We are excited to leverage a more integrated approach to our communications efforts. " says Sophia Liu, Integrated Marketing Communications Manager at Huawei.
DUO's depth of industry knowledge and ability to offer an integrated PR and digital marketing service with a single point of accountability were key to securing these prestigious clients.