DUO Marketing + Communications (DUO) has been appointed by InfiNet Wireless as its PR and communications agency for South Africa and Kenya.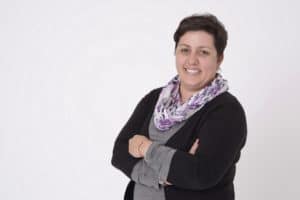 InfiNet Wireless is a global leader in fixed broadband wireless connectivity and while they have had an operational African presence for a number of years, this is the first time that they have engaged with the local and Kenyan markets through a targeted media campaign.
"We were looking for a PR and communications company that had well-established B2B credentials in the technology sector, with experience both in the South African and Kenyan markets. While our marketing campaigns are already well entrenched in the European, Middle Eastern and Russian-speaking markets, Africa was a first for us. We needed a PR partner whom we could trust, and who would also offer us insights and guidance – consult rather than just do," says Kamal Mokrani, Global Vice President, InfiNet Wireless.
Initially signed as a three-month project, DUO was tasked with raising the company's profile to support InfiNet's growth ambitions in South Africa and Kenya, while at the same time aligning specific communications tactics and key messaging with the company's strategic objectives.
"The DUO team exceeded our expectations, and the decision to continue our partnership with them for a longer period of time, was an easy one to make," adds Mokrani.
"As a a full-service content specialist PR agency, we wanted to launch InfiNet Wireless into our assigned markets through a brand elevation campaign across both traditional and digital platforms. By showcasing InfiNet's key differentiators and global market positioning, we have been able to not only show real value and return on investment, but increase the company visibility both online and in hard print," says Dominique Pienaar, CEO of DUO.
A key outcome of the work delivered in the first three months was significant website growth not only in terms of the number of visitors, but also in the quality of the interactions taking place for South Africa.
"For us, that's what it is all about: mirroring the PR to the digital outcomes which are transparent and indisputable," concludes Pienaar.