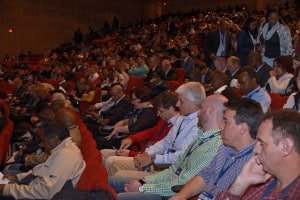 In case you missed it, the theme of this year's Gartner Symposium/ITxpo, launched in Cape Town, was 'Driving Digital Business' – a continuation of last year's theme: 'Leading in the Digital World'.
Last year's conference was an introduction to digital business and how to ensure that the enterprise as a whole achieves strategic value from the use of evolving technologies and the explosion in information volume, variety and velocity. It built on Gartner's 'Nexus of Forces' (social, mobile, cloud and information) concept by adding the universe of 'things' as a source of information (alongside people and business).
This year's Symposium looked at how the coming together of possibilities in the physical and virtual worlds is creating new business designs that can drive competitive advantage.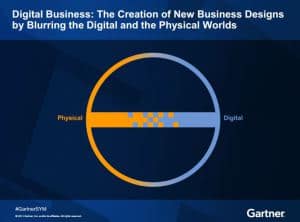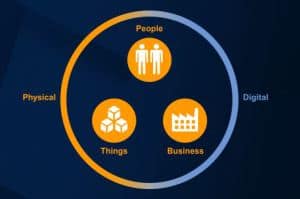 The programme focused on the digital industrial economy, which will reinvent industries at three levels: business processes, business models and business moments.
Analysts took a practical look at emerging technologies, defining digital strategies, developing the leadership skills that will be required, and looking at what CIOs need to prepare for in the new digital economy.
THE BIG PICTURE
Those three days were jam-packed full of amazing content and workshops, and I certainly wouldn't be able to cover it all in detail, but here's a quick summary of main points:
The addition of 'Things' as creators of information (aka the legendary 'Big Data) will impact every business, regardless of industry. Every business will become a digital business. Not just sell digital solutions, or digitise customer service – the entire process of business will become digital. And it'll require a completely new business model.
The new business model must capitalise on 'business moments' – new opportunities to reinvent old business models and create products or services that centre on the human experience. We've already seen some great examples of this business model from the likes of Airbnb and Uber, who have realised that a business moment is a human moment.
The challenge lies in working out how to actually, practically build an IT environment that supports these business moments!
Gartner believes that the solution lies in creating a bi-modal IT organisation, with one part to keep the lights on ('solid IT'), and another to drive innovation and lead the business into the future ('fluid IT'). Two groups of people, with different skill sets and experience, measured against different KPIs.
The first group is a lot like the 'traditional' IT department we know today. The solid, 'fix it' team. The team that the business knows and understands, and that the CIO knows how to lead.
It the second group, the one tasked with driving new revenue streams and ways of working, that will need to include experts in integration, data, security and risk, as well as have a well-rounded understanding of what the business does. This group will be much harder to find, and to manage.
These new digital skills are rare.
Businesses will have to tackle the IT skills crisis more proactively. As the speed of change in the digital world continues to increase, the private sector must become more involved in the education of its future employees.
Of course, there is no silver bullet for rapidly creating knowledge, but there are some things that can be done – partnering with educational institutions to shape the curriculum, for example.
And then there's the internal education that's essential for any successful business – like educating the business on the value of IT as a strategic leader, or training IT managers to lead the new era of digital innovators they will need to employ.
A business will never truly change if its people aren't educated and empowered to work in new, and sometimes scary, ways.
The CEO must drive the change – with the CIO not far behind. All of this disruptive technology (social media, 3D printing, Big Data, the Internet of Things) is going to level the playing field for business, allowing organisations of all shapes and sizes to do something different.
Small businesses can compete with the big players they would never have dreamt of challenging before. And big, slow organisations can reinvent themselves, become more agile and allow customers to drive product innovation.
None of these shifts can be small though. They must be big and they must be led by the CEO, not the CIO. The captain of the ship must articulate how the CIO, and IT organisation as a whole, should fit into this new world.
In conclusion
'Digital business' is quite the catch phrase at the moment, but it's not a passing phase. The reality is that, like a freight train, its coming! And if businesses aren't ready to jump on board, they'll get flattened.
On the bright side, if you're prepared and willing to make the necessary changes, and brave enough to accept the risks, the world will be your oyster!