AVE reporting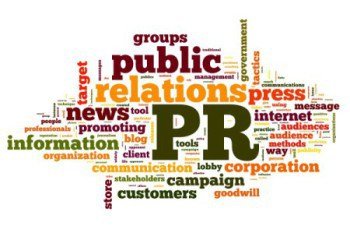 In South Africa, many PR agencies still use AVE numbers as a measure of return on investment. In the US, this is not the case. According to Joe Hamman of media monitoring site, Novus Online, in his dealings over the past eight years, "it has become clear that there is a strong movement to get away from AVE values as a measurement of PR efforts. Due to this drive, there do not seem to be any international providers that still use AVE (it has become a bit of a "no go" zone)."
Shortly before I left my previous agency, which was based in the US, they had begun to implement a reporting tool that measures sentiment, reach and publication quality by industry. So for example, for some technology clients a TechCrunch or Memeburn article would be considered top tier, while for others, it's second tier. It all depends on your PR objectives.
Reporting on AVE on the other hand can at times put you under pressure to report on quantity of coverage and an estimation of budget saved by using PR as opposed to advertising, rather than getting your client into the right publications in order to meet their bigger business objectives. The quantity vs quality debate continues and it will be interesting to see how the South African PR reporting structure will be influenced by the States, if at all. I was pleased to discover that DUO has more business-goal-directed reporting and delivery.
PR account team structure
In the US I noticed that PR agencies hire staff according to their experience and interest in a particular sector (technology in my case). And even within that sector. So if health technology is your niche, for example, you'd find a job advert tailored to you,and you might find it difficult to shift to an enterprise tech account unless you can show that that is where your interest lies.
In South Africa, more emphasis seems to be put on project, media and client management skills, than pure sector expertise. Account team size ranges from anything between one and three people, and is highly dependent on an agency's capacity, a client's budget and what works best on a case-by-case basis.
Technology media
The pool of technology media in South Africa is tiny in comparison to the US and there's a much bigger appetite here for news from the big tech players in South Africa. What's encouraging, are the new platforms launched Africa's start-up news.
I enjoy the challenge of building relationships with South African reporters. Being able to understand each journalist's content preference and pitch a story to them accordingly are still skills that are required across the industry, locally and in the US.
Conducting additional research and tailoring pitches for specific reporters is always a better alternative to mass send outs. US agencies however, always have a press wire service and usually select 10-20 journalists to pitch a release to under embargo.