Mrs Elizabeth Barrett's home for children in need, on Harrington Street in Cape Town burnt to the ground in December 2013, leaving her and the 14 children in her care without shelter. "We couldn't save any belongings," said Mrs. Barrett. "All I could save was the children."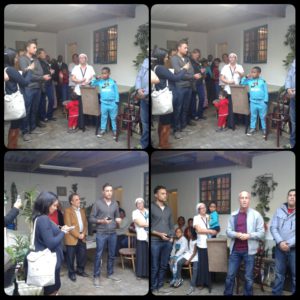 Two years later, Mrs. Barrett's House has been rebuilt and the household belongings replaced through the generosity of volunteers who raised the sponsorship and donations required and project managed the entire rebuild of the house.
DUO's CSI projects often lean towards education and children in need and as such, DUO donated R5500 to purchase the oven for Mrs. Barrett's House.
On Friday, 29 July 2016, more than twenty guests including sponsors gathered at Harrington House to celebrate its official opening. A tearful Mrs Barrett showed her acknowledgement and appreciation and thanked everyone for their kindness and support over the past two years.
For more on this story and how to make a contribution click here.