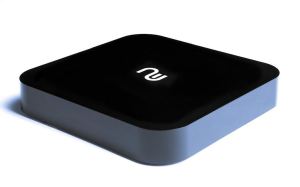 DUO has been on a B2B digital marketing journey for some time – first dipping our toes into the SEO wading pool, and learning the impact that well timed Adwords campaigns can have on brand elevation and awareness.
But nothing could have leap-frogged us quite as much as winning our first truly digital retainer client (Huawei Enterprise), and in the same month extending the work we have been doing for the team at CloudGate – which included everything from website design, to Facebook, Twitter and every digital touch point in between.
There seem to be a lot more questions than answers in these early days. Interestingly though, we are developing and articulating these answers, alongside and in partnership with our clients, in real-time and with a view of what is pragmatic and possible when it comes to digital marketing, rather than what sounds fabulous, but cannot be delivered.
This remains a hallmark of the work we do at DUO – and the decision to replicate this in our digital offering means we remain true to our core. Delivering value for our clients, based on an understanding of their business goals and objectives – and translating those across mediums, be they traditional PR storytelling tools, or the more immediate digital platforms.
So far, we have learnt how to 'Yoast' a blog, conceptualise and mitigate the pitfalls of a Facebook competition. More importantly, we have learnt the power of planning a campaign on social media, building in peaks and troughs to allow for news cycles to change and business focus areas to be re-aligned. We have also discovered that this immediacy and adaptability, is inherently, the beauty of digital.
We are under no illusions that our digital offering won't remain static – after all, it is the nature of digital and social media, to change, dramatically and constantly. But we believe that the basics will never change or go out of fashion. It is why our digital strategy relies on good content, written and placed for the right audience, leveraging the power of the right platforms, and timed to meet our customers' business needs.
Added to that, is our commitment to developing and delivering a digital marketing offering that has the agility and measurability required to remain relevant.
We know that not all our clients are taking the plunge into digital right now. We are pleased to say however, that as our experience grows, and we can troubleshoot many of the challenges plaguing businesses, that the move into digital, could be a little easier, fuss-free going forward.