Innovation, mentorship and venture capital
The growing culture of innovation in Africa has led to an influx of venture capitalists looking to invest in the next big idea – one that scales, and can be replicated in other markets. Most venture capitalists follow the Silicon Valley principle which sees them offer startup funding alongside a training and mentorship programme in exchange for equity stakes.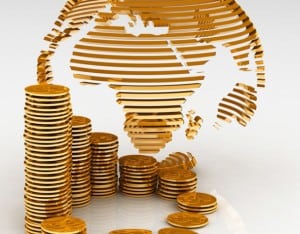 However, one of the speakers on the Innovation Leadership panel alluded to the entrepreneurship market in Africa being a little different. This is because they don't just scale or aim to grow and sell their businesses like the Silicon Valley model encourages, but rather to create a business that can help stimulate economic growth and provide long-term, self-sustaining business, a vital requirement for this market with its high unemployment rates.
A recent report by GEN Global Entrepreneurship showed that African businesses were the least internationalised, with more than three-quarters of companies on the continent having no customers outside their country base. Slightly older figures published by Startup Genome Report in 2011 show that nearly 92 percent of startups globally fail within the first three years.
These gruelling facts may be exactly why certain incubators offer a different approach. For example, Muzinda Hub, a Zimbabwean based hub, provides entrepreneurs with business and digital skills with the aim of upskilling them to enter the job market and thereby alleviate unemployment. Co-Creation Hub, Nigeria's Lagos-based space, does something similar, and aims to nurture co-creation and empower startups through resources and networks.
What's encouraging is that they provide an opportunity for young, hungry and innovative individuals to find the right incubator or mentorship that works for their specific individual or business needs, as well as offering a mutually accommodating arrangement. I, for one, hope to see more of these pop up around the continent.
Drive for financial inclusion for all
According to The Consultative Group to Assist the Poor (CGAP), only 24 percent of adults in sub-Saharan Africa make use of formal banking services. One of the prohibitors is the lack of banking services in rural parts of Africa, leaving entrepreneurs with the challenge of operating without any access to credit facilities.
While mobile money is playing an increasing role in improving access, continued challenges include:
the high cost of credit due to the lack of credit history and a reliable rating system
low access to microfinance
the high costs of offering services along with financial literacy
lack of awareness about the benefits of the service
Ericsson Head of Mobile Commerce EMEA, Rajiv Bhatia's recommendation to counteract these challenges include using telco data for analytics, partnering with credit institutions, and creating targeted credit services to address the credit challenge for SMMEs. Speaking at AfricaCom, he also highlighted the need for increased disruption in payment acceptance and cross border transfers.
This all creates a huge opportunity for entrepreneurs to enter the market and leverage technology to solve the challenge of digitising identities and take the innovation beyond mobile money.
Barriers to adopting mobile money
In the GSMA 2014 State of the Industry Mobile Financial Services for the Unbanked Report, it states that more than 250 mobile money services were deployed in 89 countries globally which has helped transform how people are accessing financial services. That said, Eden Zoller, Principal Analyst, Consumer for Ovum said that only six percent of the population in emerging markets are mobile money users.
At AfricaCom, Onkutule Masima, Mascom Wireless' CIO, highlighted the key challenges of getting people from the unbanked markets on board. These challenges included:
awareness of the benefits
the need for a better solution than the current KYC approach (the process of verifying your customer's identity) in order to accommodate people in rural areas who don't have identity documentation
the need for a more flexible platform. Masima advised that a good incentive to get consumers on board was to promote the business-to-person benefit, i.e. payroll
Of particular interest to me was the comment made by MTN's Group Chief Digital Officer, Herman Singh that highlighted that as much as 50 percent of the banked market has adopted mobile money payment services. This is a strong indication that the traditional banking institutions are lagging behind and not providing convenient and effective payment services.
Note: I gained much of my insight and inspiration for this blog post from discussions and presentations that took place at AfricaCom's Mobile Money Stream.