Technology platform Parket's founder and CTO talks about his journey from selling chickens on a plot to solving one of a modern city's biggest challenges.
It's widely accepted that entrepreneurship holds the keys to unlocking South Africa's economic potential, with the government's own National Development Plan (NDP) envisioning 90% of new jobs coming from small and medium businesses by 2030. SMEs are launched by entrepreneurs, and while there are certainly traits that many entrepreneurs share, the secret sauce to success is often more elusive. Parket founder and CTO Joshua Raphael believes that the fuel firing the entrepreneurship rocket ship is curiosity.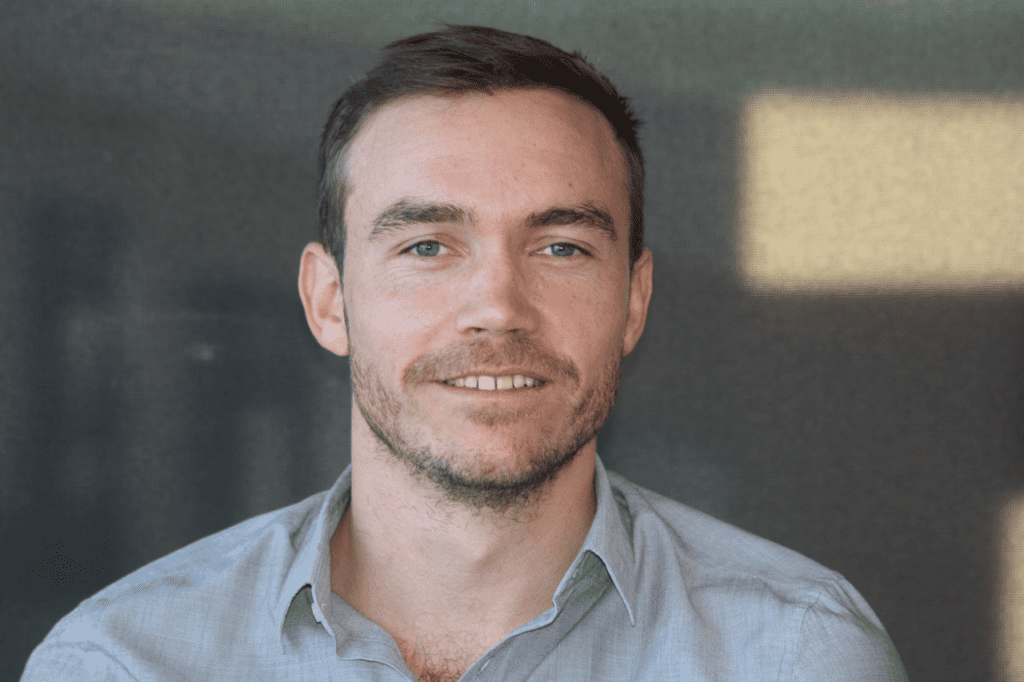 Make no mistake, not every entrepreneur intends running a small business indefinitely, with the dream, vision and the talent to scale their businesses into large enterprises, but even technology unicorns start with a humble idea about how to solve a problem for someone else. An engineer by qualification, Raphael believes that curiosity has been fundamental to his journey as an entrepreneur, and he believes that even as a startup grows, new ideas spur on new innovations, "creating startups within startups, and this is how ideas scale into something magical", he says.
Parket is a South African born-and-bred technology platform that builds a seamless bridge between supply and the ever-increasing but fluid – and often temporary – demand for parking bays. " Technology is my passion and there is a massive problem we are solving for landlords and tenants using technology. This wakes me up every morning and drives me to late every night, a passion to contribute to a better world using technology," he says.
"I told my father when I was about 10 that I wanted to become an inventor, and so I guess I am living my childhood dream. When I look back, I have always been curious. My parents said that from as early as my first steps I would be running around the family plot to discover new things. In fact one of my first ideas was to draw up designs to invent a hose-less creepy crawly for the family pool. This curiosity has followed me throughout my life.
"I was fortunate in that my civil engineering degree at Stellenbosch had a coding component. and I loved the idea of being able to code a solution to a real world challenge. That curiosity started a lifelong passion of gaining more skills and experience with programming," he says.
Curiosity, by its very nature, requires being comfortable with the unknown, he says, which is exactly where one ends lives in the startup environment. Tenacity and grit are two critical ingredients for success and it's never comfortable or easy starting anything from the ground up.
"I recently  told a friend that the reason I love to travel is because there is nothing more exciting than walking down a road you have never seen, not knowing what to expect when you get over the hill or around the next corner. That's what it is like running a startup – you just don't know where your journey will take you on an almost-daily basis. You must be curious by nature to enjoy that," he explains, adding that Parket is not his first venture into the world of business. He sold chickens from his family's plot while at school, installed geyser blankets while attending University, worked on construction sites in rural South Africa, took on a position in Australia with a skilled entry Visa thanks to his engineering background, set up an online portal for chefs and food lovers and co-founded a cryptocurrency mining business.
One of his proudest achievements was no doubt a combination of his curiosity and self-belief, another trait a successful entrepreneur needs. "After reading Bitcoin for Dummies I started down the road of cryptocurrency. I scraped, begged and borrowed and bought some Bitcoins for around R11 000 each. The money I made enabled me to become a full-time entrepreneur. I am incredibly proud of having conviction in my values and understanding of cryptocurrency fundamentals. I'm currently set on Cardano – let's hope I'm right again. If I am, you heard it first here!"
As most entrepreneurs will vouch, it hasn't been plain sailing. Raphael says that 2018 was one of the toughest years in his life, but while being painful, it did afford him the opportunity to learn hard lessons. He had started a cryptocurrency mining enterprise which, he says, had enormous potential. "A cascade of bad luck sunk the business, which is a tragedy, but in hindsight, there were things I could have done differently, and these are the lessons I carry with me going forward," better prepared this time he says.
After curiosity, self-belief and the mindset to learn from mistakes, Raphael says being able to filter out the noise and zone in on the core of a problem is crucial for business success, especially in a startup environment. "Perhaps one of the most enduring skills I learnt from studying engineering was the ability to get to the root of a problem quickly. A question in an engineering exam may be a paragraph, but 90% of those words don't relay the problem. Identifying the 10% that do is a crucial skill. And so, when working with something like Parket, and designing a solution, one must be able to filter out everything superfluous to understand the core of the problem a customer is facing, and then you're able to innovate to find a solution," he explains.
Raphael says he has drawn inspiration from various places. First, he says, is that he has an unflinching belief in technology making the world a better place. "I am confident about the future – technology has the potential to take us to a utopic future once we overcome the teething issues and I am honoured to be part of that. Technology, especially the blockchain and cryptocurrency, continues to decentralise knowledge, power and wealth, and this is a very good thing.
"Beyond that, people have also inspired me. My father has been a force of inspiration for as long as I can remember. Elon Musk, an entrepreneur driven by purpose and in love with technology, was once asked which parts of his life surprised him the most, He answered: all of it. That's how I feel. Carl Sagan's writing has also inspired me, especially around the human brain. In fact, I think they should teach it at high school – everyone would be better off having an understanding on how we as humans function.
"Nelson Mandela's book Long Walk to Freedom was the fire that lit my drive to achieve success. Until then you could say I was coasting, but after reading about him and other prisoners studying by candlelight under the harshest conditions,  I decided I would not waste what I had any more."
When he's not furiously working on Parket, which has enjoyed highly positive reviews from users, Raphael spends time outdoors surfing, skydiving, camping and hiking. He also meditates to manage stress, a skill he says he learnt in primary school. "We'd start and end our day with a short meditation," he says.
It's evident that when one analyses the life of a successful entrepreneur who has a business and platform such as Parket, which is poised for wide scale global uptake, rather than chasing a checklist, the key ingredients to a successful entrepreneur are the sum total of positive and challenging life experiences. "Be present and be curious, and if you're driven by purpose and passion, the knocks are easier to take and the successes are easier to navigate," he says.