CloudGate's MD and co-founder, Brian Timperley, approached B2B Marketing & PR specialist DUO Marketing to launch his newest innovation.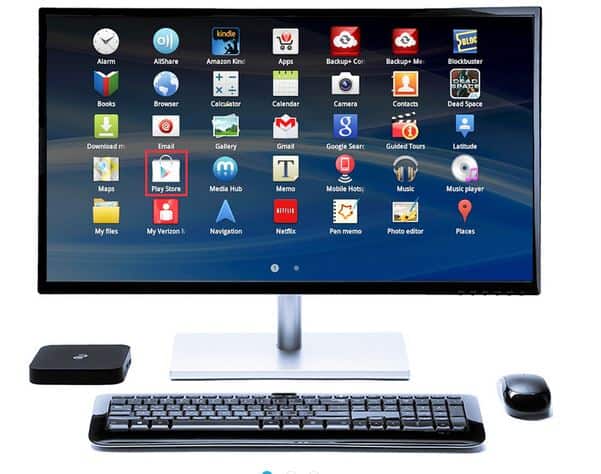 What is  CloudGate?
CloudGate is a palm-sized portable desktop device, running Google's Android operating system, that is in essence a desktop PC replacement.
The product was created to be a secure, cost-effective and reliable piece of hardware to help consumer and business users access the internet by simply plugging in a monitor and keyboard.
Its biggest selling point is its ability to deliver inexpensive and sustainable computing, whilst retaining a strong user experience, and merging the fastest growing operating system (Android) with one that retains the majority of business critical applications (Microsoft). It has no support requirements, no software patches and provides improved security for business.
CloudGate is primarily distributed through service providers, consultative partners and stores (a mix of online and physical), at a fraction of the cost of a PC.
PR and marketing objectives
DUO was tasked with building awareness and 'buzz' around CloudGate before, during and after its official launch.
Through a series of messaging and strategy workshops, we worked with CloudGate  to define who the ideal users of the device would be. The three main target audiences we defined were consumers, businesses and education institutions.
The biggest challenge was educating these audiences on what exactly CloudGate is, how it can be used, and that it is completely safe. Interestingly, making the case for business and education was relatively easy (the cost, efficiencies and electricity savings were clear) but, as it sometimes goes with new technology, convincing the consumer was a bigger hurdle.
Approach
A branding and logo design expert was brought in to lead the process and ensure that the CloudGate device, as well as all marketing and advertising collateral, was designed to appeal its key target markets.
A crisp, clean and modern design was chosen for the device and extended to the website and all marketing collateral.  As you can see below, the website focuses on the application and benefits of the device, rather than on its technical features.
Close attention was paid to SEO as the website was developed. Aside from making the site more 'searchable' and attracting more traffic, this allowed us to gain insight into the keywords and phrases that people were searching for when they came across the CloudGate website. This helped us optimise content and ensure that we had covered all bases. We still refer to keyword insights regularly to make sure we're using the same language as CloudGate's target market.
Adding a reseller channel was an interesting element. We quickly learned how important it is to be very clear about exactly what you are selling (in this case for example, we had to be very clear that the CloudGate device was sold on its own - with screen, keyboard and mouse available as optional extras).
DUO setup social media profiles for CloudGate on Facebook and Twitter, which we continue to write for and monitor on CloudGate's behalf.
A strategic content schedule allows for key messaging to be repurposed without appearing repetitive and ensure that social media activity ties into greater PR and marketing initiatives.
When CloudGate debuted at the 2014 rAGE Expo - southern Africa's largest consumer gaming and technology exhibition - DUO created and managed a Facebook competition to grow CloudGate's following and generate awareness.
Fans of CloudGate's Facebook page were asked to give a like and comment on what they would do with a CloudGate - in return for a chance to win one of five CloudGate devices.
The promotion was extremely effective:
It reached 15,500 people
Generated 407 post likes, 46 shares and 72 comments
The additional exposure secured 236 new fans over three days
The promotion also had a positive long-term impact on the page, with the increase in fan numbers resulting in an average post reach of triple the usual.
Results
We hit the ground running with an introductory launch offer through online retailer Takealot. Three radio adverts were created for Cape Talk and Talk Radio 702. We sent demo devices to IT, business and lifestyle journalists for independent review, wrote and distributed launch announcements and set up TV and interviews. We also created online banner adverts and placed them in relevant technology websites.
Our five initial press releases were well received by the media, generating 8 product reviews, 3 features, 12 broadcast interviews and a total of 63 media placements. This was supported by social media amplification through blogs, Facebook, Twitter, LinkedIn and Google+.
CloudGate has been featured in the following media (amongst others):
Gadget - best tech device of 2014 by Arthur Goldstuck
Mail & Guardian
BusinessDay Live
All4women
Tech Central
My Broadband
MetroFM
SAFM
Jacaranda FM
101.9 Chai FM
eNCA Tech Report
CNBC Africa
Goldstuck On Gadgets
NAG
Financial Mail
Hectic 9
Perhaps the best illustration of how well DUO and CloudGate collaborated on this launch, is the fact that we went from talking about a concept, to launching a product in just over three months.
Client Testimonial
We have a lot of customers, suppliers and even competitors asking how we get so much media coverage. DUO has ensured that our presence exceeds our size tenfold.
Brian Timperley
MD and co-founder of Turrito Networks / MD of Cloudware Technologies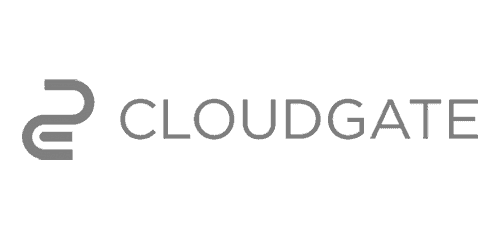 Would you like to work with DUO?
News from our clients
DUO Admin
There are varying degrees of denial about the truth that cash won't be king forever. Of course, many regions around the world are well on the journey to full digitisation, while others, like Africa, are [...]
DUO Admin
Ongoing investment of billions of rands by multiple businesses into the country's digital ecosystem - ranging from fibre optic cables to wireless networks and the data centres that host the content we consume - bodes [...]