DUO Marketing + Communications began a three-month trial with Nomanini – Cape Town-based creator of an innovative mobile Point of Sale service platform for facilitating cash transactions in emerging markets.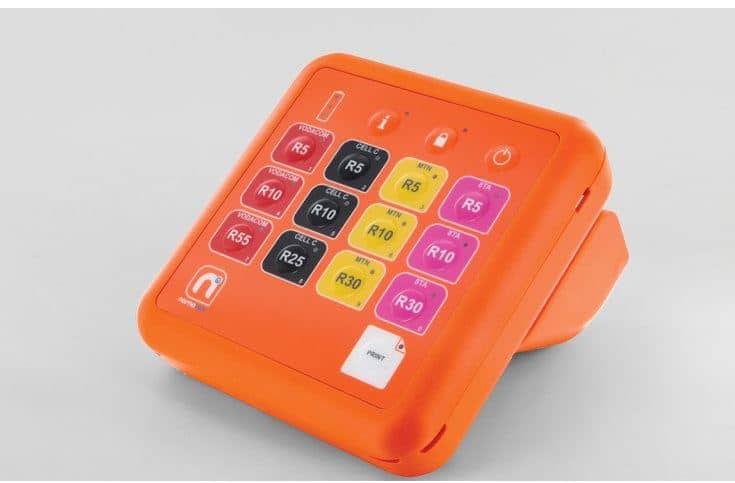 Nomanini had never worked with a PR agency before. The management team did, however, understand the value of PR - the company had received a bit of coverage already and had noticed that sales enquiries increased in line with coverage.
About Nomanini
Nomanini builds tools to facilitate cash payments in informal markets. Its rugged point of sale terminals and highly scalable, cloud-based backend enable enterprises to efficiently distribute prepaid mobile and electricity vouchers and facilitate micropayments in frontier markets across Africa and beyond.
The rugged POS terminal is easy to use and highly configurable - designed for the rigours of informal markets where electricity is not always available and where electronics face tough environments.
Objectives
Nomanini's biggest objective was to maintain a healthy sales pipeline and make conversations with prospects easier by building awareness and credibility.
Building relationships with key media and industry influencers in South Africa, Kenya and Nigeria was key in the first three months, as was positioning Nomanini spokespeople as thought leaders on cash payments in emerging markets.
Nomanini also wanted to strengthen its employer brand, not only through PR and case studies, but through relevant speaking opportunities and social media platforms.
Before we could achieve any of the above objectives, the fundamentals had to be created. These showcase Nomanini's business model, differentiators, success stories and expertise, and include: a company profile/boilerplate, infographics and videos, case studies, opinion pieces, executive profiles.
Results
Over the three-month trial period, Nomanini received three times as much press coverage as it had in the previous six months. Coverage quality was vastly improved, with Tier 1 media placement up from 9.5% to over 60%, and much wider distribution, including in utilities and global business publications.
News and opinions from Nomanini and its CEO Vahid Monadjem have been well received by the media, including Finweek, Payments Afrika, Mobile Money Africa, ESI Africa magazine and the company even got a mention in on the Harvard Business Review blog. As a result, Nomanini is often touted as one of the most innovative companies to watch.
DUO supported Nomanini with a number of award entries, and as a result, Nomanini was shortlisted in two categories for the AfricaCom 2014 Awards: Best Device for Africa and Best Cost Efficiency Solutions for Africa.
DUO also supports Nomanini's social media activities by creating weekly 'tweet sheets' that are aligned to PR and marketing content and are designed to grow Nomanini's following and increase brand recognition and credibility. Since engagement commenced, Nomanini's twitter account has gained by over 40 new followers, including some influential executives and media in the mobile money industry.
Highlights
There have been a number of highlights in the past three months, including being featured in a reference in Forbes Africa as one of ten startups to watch in 2015. But the biggest is the sense of recognition and credibility that Nomanini's senior executives now feel is growing. We are pleased that the success of these three months has convinced Nomanini to employ DUO as a long time strategic PR partner.
Client Testimonial
Do not, I repeat DO NOT use DUO. They are our best kept secret and we want to keep it that way. In all seriousness, the team at DUO is professional, dedicated, rigorous and effective. Initially I was skeptical whether Nomanini should use a PR company at all. DUO quickly understood our business, defined metrics for success and executed brilliantly. They continue to keep the momentum tracking against metrics and prove their value every month I am no longer skeptical and would confidently recommend DUO.
Vahid Monadjem
CEO

Would you like to work with DUO?
News from our clients
DUO Admin
There are varying degrees of denial about the truth that cash won't be king forever. Of course, many regions around the world are well on the journey to full digitisation, while others, like Africa, are [...]
DUO Admin
Ongoing investment of billions of rands by multiple businesses into the country's digital ecosystem - ranging from fibre optic cables to wireless networks and the data centres that host the content we consume - bodes [...]