Vox Telecom, one of South Africa's largest independent voice and data service providers, asked DUO to take on a growing online marketing portfolio for them.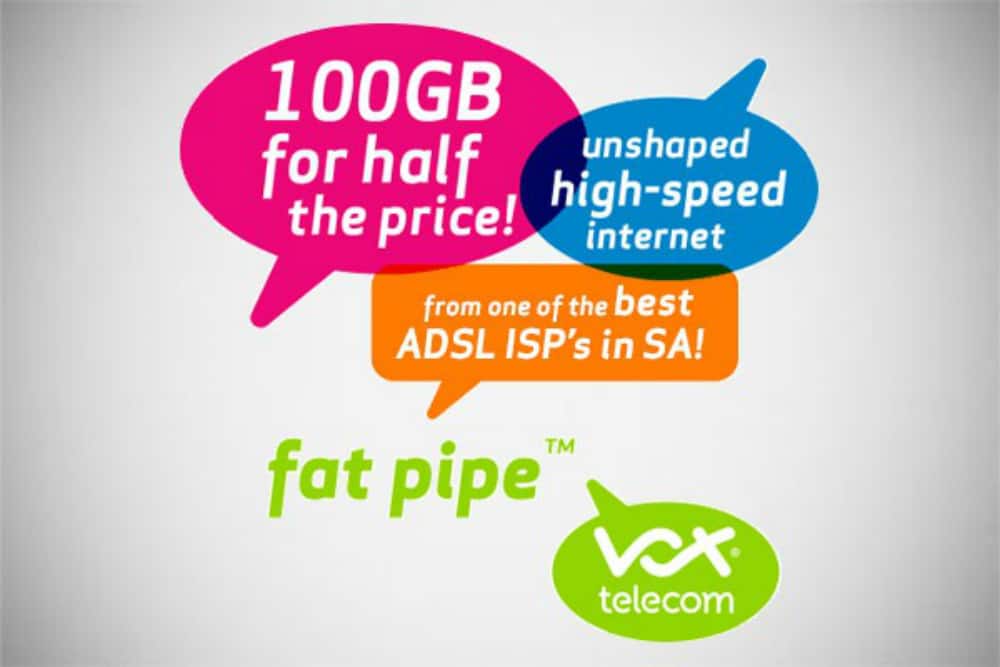 Prompted by news that Vox Telecom had been recognised as one of the top ISPs in the country, in terms of line quality and speed, an Integrated Digital  Fat Pipe 100GB promo was created.
Objective
The campaign was aimed at the end-user / home-user with the objective of driving online transactions through the Vox Telecom website, and to create interest in and an expectation of specials, promotions and giveaways by end users - new and existing.
Challenge
Vox Telecom's challenge was to achieve:
50,000 online customers within the next 5 years

A multi-product self-service solution with enabled automated transactions

A shift in consumer perception that Vox Telecom is only an ISP/ telecommunications company
In order to fulfil these challenges, DUO aimed to:
Align PR and marketing pillars within the organisation, to ensure the integration of campaign focus and efforts

Create greater agility, in response to an agile and rapidly changing digital opportunity (versus the slower traditional PR engagement)

Ensure that sentiment wasn't being forfeited for sales and that Hello Peter and other platforms be monitored and responses articulated.
Solution
It was decided that a campaign based approach would be utilised.  Each campaign was designed with an outcome or call to action in mind eg. buy now, learn more, subscribe here.  
These were managed as integrated campaigns that leveraged PR, internal communications, marketing, external engagement and advertising.
We needed to launch everything at the same time - from banners to a press announcement, to Facebook advertising and a website go-live. It was an orchestrated effort and was delivered via a fully integrated approach that included:
Online marketing:
Leveraging of existing Google Adwords spend

Content remarketing

Native advertising (primarily in partnership with HTXT)

Leveraging existing banner advertising spend

Promoted posts, boosted content through Facebook and Twitter primarily

Utilisation of LinkedIn, to disseminate editorial placed, to align with the integrated campaign messaging
Traditional PR:
Cleverly crafted PR content, that piggy-backed off of an issue or topic of discussion amongst end users and which contained a direct call to action, with the inclusion of tracking links into the content.
Internal:
Communication to and engagement with internal audiences - product managers, support team members and the Vox Telecom call centre - was an essential element of this campaign. It was important to ensure that the employees, as ambassadors of the brand, were informed and excited about the campaigns. Content was disseminated via Yammer within Vox Telecom, via the screens throughout the Vox Telecom campus and sites, email campaign and one-on-one briefing.
Advertising:
Where possible, we leveraged committed above-the-line spend and included online banner advertising and street pole advertising in front of the Vox Telecom campus.
Result
Our first fully fledged campaign was kicked off to coincide with MyBroadband's survey that positioned Vox Telecom as the number one broadband provider for line quality and speed.  It also coincided with a growing and continued media interest in the cost of connectivity for end users / consumers.
We were aiming for the 800 mark, not overly optimistically, because previous sales only reached 297 or so.  In the first seven days we exceeded this figure and by the end of the campaign we had achieved more than 2 700 sales of the Fat Pipe product for Vox Telecom.
We were able to track good buying days versus good media days, and were also able to identify MyBroadband as a mobiliser of sales.  This was a result of including a tracking link into the press release.  MyBroadband, on the day that it published our editorial, drove more than 300 sales in one day.
Highlights
Reaching and exceeding the 800 sales target within the first seven days of the campaign going live.  Watching the measurability of digital campaigns - tracking sales from a press release - to the shopping cart and to conclusion.  Realising, as the campaign ran, the immediacy of digital campaigning and the impact this can have on sales.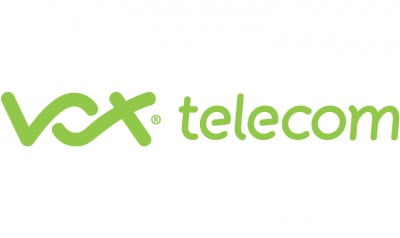 Would you like to work with DUO?
News from our clients
DUO Admin
There are varying degrees of denial about the truth that cash won't be king forever. Of course, many regions around the world are well on the journey to full digitisation, while others, like Africa, are [...]
DUO Admin
Ongoing investment of billions of rands by multiple businesses into the country's digital ecosystem - ranging from fibre optic cables to wireless networks and the data centres that host the content we consume - bodes [...]