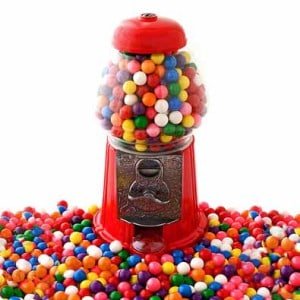 While all of these elements are sure to play a role here in some way, digital marketers in South Africa would be foolish to pour all of their efforts and budgets into digital advertising alone – especially if they're after the majority of South African consumers.
Mobile is where it's at, and where it will remain for the next few years, with South Africa boasting a mobile penetration rate of 135%.
But, South Africa, like Africa as a whole, is very different to the Western world. Yes, data prices are coming down, and yes, smartphones are getting cheaper, but the huge divide between rich and poor means that the majority of our population (estimated at 70.6%) still use feature phones.
At the same time, the part of the population that does own smartphones – the group with more disposable income to spend – is following the trends of the developed world. Obtrusive advertising annoys them and they're demanding a higher level of personalisation, but when an advertisement succeeds in capturing their attention, they're very willing to engage.
Any digital advertiser in the know would make sure that they have both bases covered.
Reaching the masses – feature-phone advertising
It's safe to assume that the majority of feature phone users in South Africa are from lower-income households, and are therefore unlikely to have any other means of internet connection (i.e. a PC, laptop or tablet). Add to that the fact that they are highly cost-sensitive, possibly don't speak English as their mother tongue, and consume most of their information via radio, TV and local newspapers, and the thought of 'digital advertising' seems a bit far-fetched.
But it does exist. In the feature phone market, digital advertising consists of USSD strings, SMS marketing and over-the-top (OTT) messaging campaigns, along with the basic feature-phone-friendly search and Facebook news feed advertising that we already see.
One of the biggest benefits of feature phone advertising is that it doesn't discriminate by device – all ads follow roughly the same format, with the same simple guidelines: keep the text short and the images small (due to the limitations of feature phone screens and sensitivity towards high data costs). And, although the level of personalisation is not as high as it is for smartphones, vital information like language and rough location,  are generally available.
In the coming years, USSD and SMS marketing, along with the explosion of OTT services like WhatsApp and WeChat will continue to grow, and could even be where some of the best innovation takes place. For example, Facebook recently acquired WhatsApp, so users can probably expect to see ads on their news stream that relate to recent WhatsApp conversations – much like the synergy we already see between Google search and Gmail.
Reaching those with deeper pockets – the future of online advertising
Focus on the South Africans who have regular access to the internet – whether through PCs, laptops, tablets or smartphones – and the future of digital advertising gets much more exciting.
Search results will become laser sharp, thanks to geo-location and data-gathering on social platforms like Google+, which will help 'tailor the internet' for individuals. In fact, Google recently one-upped Amazon's personalised recommendations by using Google+ as a way of letting users know which apps and services people in their immediate network like, rate highly and recommend.
Display advertising will need to work even harder in future, as consumers become immune to the hundreds of banner ads they see every day. The same goes for intrusive pop-up adverts.
There are a couple of great examples of South African start-ups that have recognised the need to revolutionise display advertising and create real engagement. Vouch is a Cape Town-based agency that uses advertising as an incentive. For example, by rewarding users with a discount from a local café if they reach a certain level in a game, or for participating in the South African language sourcing platform, Aweza. And Thumbtom is a smartphone app that pushes ads to a smartphone's lockscreen in return for vouchers and airtime. Every time a user unlocks their smartphone, they earn points. This also allows the advertiser to gain insight into consumers' habits, likes and dislikes.
Geo-location will also improve the effectiveness of display advertising in the future, by enabling retail and hospitality providers to target users within a determined radius of their store or restaurant. This innovation is already doing well in the US and UK, where services like O2 Priority Moments enable retailers to send text messages to people in the vicinity of their stores. McDonald's has created an app that enables people to place their orders before they even get to the branch.
Let's not forget video. Despite the high cost of data, which some say will be free in years to come, YouTube has been reported as the second most popular social network in the country. According to the South African Social Media Landscape 2015 study, released by Fuseware and World Wide Worx, there were 7.2 million active users of the video-sharing service in August 2014 – up 53% from 2013.
Here again, advertisers will have to work harder to earn their audience's attention. But, as YouTube's Trueview service already ensures, they'll only pay when viewers choose to watch their adverts – which can only mean higher conversion rates.
A rainbow nation requires diverse advertising solutions
Advertisers who take the time to understand their audiences, and use that insight to push the boundaries of technology (whether that's feature phone, smartphone or any other digital technology) will find that the rewards are worth the effort.
The future of digital advertising in South Africa is undoubtedly as diverse as this country, its 11 official languages and its people from all walks of life.