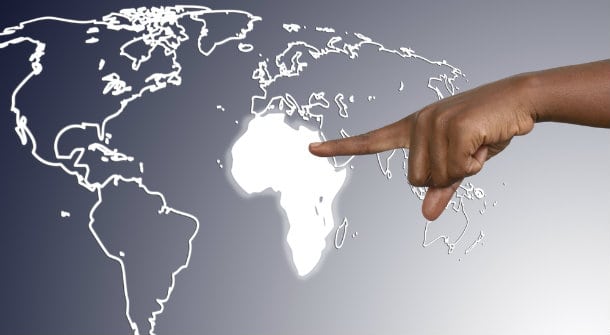 Recently, South African companies as well as their Western counterparts from Europe and North America have made it clear that Africa is the next frontier for business expansion. But lack of insight into the unique challenges faced in other parts of Africa, and a tendency to lump the entire continent into one homogenous region is keeping businesses from true success.
International companies will do well to heed the lessons learned by Africa's own successful entrepreneurs, of which there is a growing number. In a recent Forbes Africa interview, Kenyan businessman Manu Chandaria shared some of his insights into the unique challenges Africa poses. He says that his company, Comcraft, a multibillion dollar family empire spanning more than 45 countries, had failed in some markets: "In Tanzania, for example, one of our companies almost went bankrupt. In Uganda and Ethiopia, just as business was gathering speed, political tensions boiled over, forcing us out. We had a plant in Burundi and our people were forced to leave overnight due to tensions and since then we have not gone back."
Chandaria says these setbacks did not stop him from pursuing his dream. His advice: "Success is the result of hard work and an ability to solve problems."
This sentiment – the need for acute problem-solving skills – was echoed by one of our speakers, Réan van Niekerk, managing director of Metacom. "We are prepared to handle the problems for our clients, and that's often why they choose to do business with us over other companies. Be patient, be persistent, and plan well – but also be prepared to change your plan every step along the way. Focus as much energy on the execution of your strategy as you do on its formulation."
He adds that partnering with people who understand the conditions on the ground in the countries you wish to do business is essential. "The first and most important thing people must understand is that Africa is not a homogenous region – each of the continent's 54 countries is unique, with its own level of development, own cultures and own opportunities and risks. Ask 20 different people about their experience in other parts of Africa, and you're likely to hear 20 different stories."
Van Niekerk cautions that it's very expensive to do business in other parts of Africa. "Your gross profit can plummet from the 40% you're used to in your home country, to a measly 5%. Investors are often lured to Africa because of its high growth potential, but this must be seen within the context of the low base you're working from in most countries."
For Vahid Monadjem, CEO of Nomanini, the secret to success is to move fast and spread quickly. Nomanini develops cash-based payment systems for emerging markets, with a focus on establishing relationships with merchants and traders on the ground. "Rapid expansion is our key business imperative. because of the difference between African countries, focusing too much on one market could end up excluding others as the product becomes too localised to one specific market."
Monadjem says people should also not apply Western thinking to the African context. Technologies that are getting a lot of attention in Western media may not be what people are actually using on the ground. "For example, mobile money is on the rise, but cash is still king." He adds that people need to observe the finer details and nuances of doing business in Africa. "You can't fund a multibillion dollar telecoms expansion drive into Africa without paying attention to the individual customers who purchase one dollar of airtime at a time. Scratch cards are a $65-billion business in Africa – you need to know how to influence normal people on the ground, or your grand vision is destined to fail."
More and more of DUO's clients are looking to expand into the rest of the continent. To find out more about how an integrated PR and marketing brand elevation campaign can unlock commercial opportunities for your B2B tech brand, please contact us today.