Designing digital products for the digital age consumer
How do you ensure that your business remains relevant in an age where technology evolution is taking place so rapidly? What is the best way forward when designing a digital product for a consumer in the digital age? The answers to these questions are less daunting when you realise there are digital product design experts more than willing to guide your design team in realising your next digital product.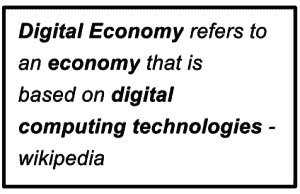 Nevo Hadas, a partner at &Innovation shared his insight on how to strategically ensure that you and your business remain relevant in the digital age. His key insights seemed obvious, but I realised that if you want to remain relevant, you need to ensure that you and your team consistently step back and revisit the fundamental stages of design planning. It's essential that you address each stage with a fresh pair of eyes, or in some cases – a whole new set of eyes in the form of outsourced experts or newly appointed staff.
On an individual level, if the pace at which Facebook changes its features is anything to go by, within months you can get lost in the evolution if you are not ensuring weekly reading, sharing of best practice and engaging actively with people in the know. Listening to short video clips by experts over a cup of coffee might just be more suited, make it a team "design your thinking over coffee" moment.
"Digital economy disruptors look at the whole ecosystem and put users at the centre"
Do you and your team have an ecosystem view? Having this view is critical and digital disruptors know this. They consistently keep an eye on the changes in the ecosystem surrounding their business. Understanding or at least being aware of the new players, the latest data, innovative tools and what competitors are up to (and I don't mean their Twitter feed and Hellopeter complaints) – adds the meat to a new strategy in an age where relevance is the name of the game.
"No company, irrespective of size and industry, can afford to avoid the digital disruption taking place. Gartner predicts that this will be a defining year in which CIOs will use digital to transform their risks into bold business outcomes," says Jeffrey Mann, Gartner research vice president, July 2015 via IT News Africa
"Spend more time with questions – estimate impact and profitability"
Do you spend enough time researching the problem you want to solve? (and I am not referring to spending an hour on Google search). To fully understand the problem your technology is aiming to solve, connect with the right people experiencing the problem or likely to understand it and provide clearer insight. In the presentation by Hadas at VAS Africa, he clearly states that one can never spend enough time on researching the problem or estimating the impact and profitability of your digital service.
Key takeaway: "As you build digital services, you are not trying to gain customers, you are trying to change behaviour" – Nevos Hadas, VAS Africa, July 2015.
Note: The title of this blog, is a direct quote by Nevo Hadas who recently spoke at the annual VAS Africa conference which took place in Johannesburg.