Public relations is often left out of the marketing mix by many agencies, often considered as a standalone service. Perhaps this is somewhat true for some industry sectors, like fast-moving consumer goods (FMCG), which has seen the rise of various brand building and marketing techniques designed to get consumers to buy, buy, buy! For sectors like the tech industry, PR is a vital part of the mix that has a firm place in the needs of both big and small tech companies. Here, we discuss why Tech PR should be included in the integrated communications approach, particularly for B2B tech companies.
All communications are in some way or another a form of brand building with the aim of establishing a dialogue between customer and company in the effort to generate sales leads.
For sectors like lifestyle and FMCG, this dialogue is a fast moving, much clichéd, over-stimulated exchange where attention spans are shorter because there are so many conversations to have. When it comes to foodstuff, clothing, or that holiday to Cape Town, alcohol, etc., the messages need to be short, quick, and easy to digest, lest the lead clicks away, scrolls past, or hits delete.
In the tech sector, and particularly for B2B tech, however, the conversation moves a bit slower.
It takes more time to get a customer talking to a brand because often the product or solution is never-before-seen and the lead needs to learn about how it works and the value it adds. Or, because making the necessary upgrade to becoming more tech-enhanced is a difficult one in terms of business processes and objectives, cost, and staff training.
PR finds its strength here, for its ability to develop key messages into succinct discursive and thought leadership content that explains the value of the tech and places that content where it will be seen by the highest number of people in the target market. PR has the added benefit of content that is approved by trusted publications, giving the client company messages more impact. Used together with marketing techniques like social media, website development, outbound marketing, and online advertising campaigns, PR becomes the elaboration on the short, fast messages needed to catch a customer's attention.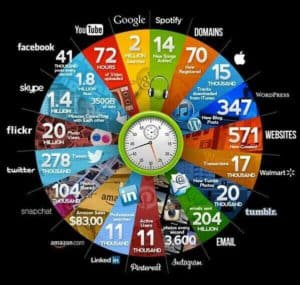 For example, a potential B2B tech lead sees a tweet, and it takes them to a trusted online publication with thought leadership content that tells them why they should trust the tech and the company. The lead isn't blindsided into immediately signing up as is the goal of content marketing, but has the chance to do some more investigation, perhaps click through to the thought leader's press office or contributor page for further content, or go straight to the website. This is the kind of brand elevation that sticks and decreases bounce rate. In the B2B tech market as in many others, leads who are forced to follow a certain route or who have sales foisted upon them are just as likely to abort than fill in the online form. Potential leads who get to do their own exploration, and are gently guided and given all the information they need, are more likely to remember where they went and what they read.
This is how the best brand elevation works – it's not about pushing the sale, but rather, about establishing trust and building a relationship, which is achieved at the onset by clear, well-placed information.
That's not to say that the inbound marketing relative of PR, content marketing, is ineffective in terms of B2B tech. In the next PR's Place blog post, DUO will explore the differences and similarities between public relations and content marketing, and discuss how the two could potentially synergise to maximise value to the client.