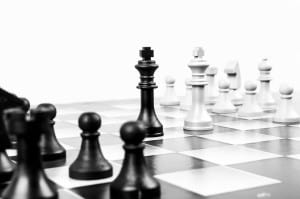 Tomorrow's leaders are able to develop techniques to beat complexity, they are adaptable and collaborative – they create leaders.  These are some of the qualities female leaders possess.
According to Enyonam Kumahor, a management consultant who mentors technology-driven companies committed to sustainable business in Africa, the concept of leadership is changing. We are seeing a move from traditional management styles to more feminine qualities in leadership.
Having said that, there are still issues when it comes to gender equality at top management.
This begs the question, how do you secure your seat at the boardroom table?
Four women leaders shared insights on what it takes for women to raise their game, and their guiding principles were confidence, having a clear plan and collaboration to assist you along the way. "You have to be deliberate about what you want to achieve, know what you require, and build relationships with the right people. More importantly, hold the hand of another and uplift them as you grow," advised Makgola Makololo, Chief Director for Energy in the Dept of Public Enterprises
In the constantly connected world, which is infinitely more complex, and as we move towards a collaborative economy it becomes critical to allow more creativity and risk taking in business. As technology rapidly advances, companies need to find ways to be disruptive, and find new ways to do things.
According to Lee Naik, MD Accenture Digital SA, creatives are the future of the normal way of work, because disruption is  not just about the use of technology, it's about adopting a culture of design thinking.
One of the themes that came through strongly throughout the conference was collaboration. Women are inherently collaborative, they are always sharing information, love to talk and as a result have a lot of selling power as well as the power to solicit information. Too often however women are not taking full advantage of potential.
Women need to find ways they can collaborate – whether finding their seats at the boardroom table, growing a business, or starting up from scratch.