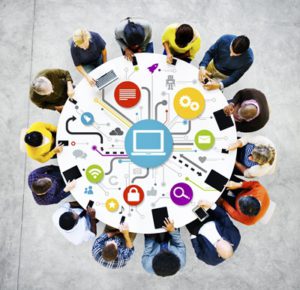 These are the words of Uche Ofodile, a senior business leader based in the Democratic Republic of Congo (DRC) with extensive expertise in building businesses in emerging markets, from a recent interview on 'Forward Leadership' and her passion to see young African leaders at their very best. Her reference to "young leaders who can think on their feet and take bold decisions", has me thinking about how business and technology leaders of today, can ensure effective communication with Africa's next generation of leaders in their sectors.
Now is the time to reflect and consciously adopt the best tactics to engage the next generation of business and technology leaders.
Here are a few key aspects worth considering to support this process:
What are your business objectives for the next  6 to 12 months?
It is midway into Q4 and you are more than likely reflecting on 2016… the goals you set, why you have not met certain planned targets and where you can improve in 2017. You are forecasting your budget, overhead costs, team capacity, technology tools used by your team for increased efficiency and productivity, your product roadmap and everything else that affects your profit margins.
But clarity on business objectives not only maps the best path to increased sales or your next funding round, it also makes planning your communications strategy to internal and external stakeholders, a lot easier. Why? Because it clearly defines who you want to reach, why you want to reach them and the messages you need to focus on. Job half done for your communications team.
Have you aligned your internal and external communications strategy?
This is important, because most companies have the next generation of leaders sitting within their organisations. Irrespective of their role, inclusion of younger team members, and aligning internal and external communication strategies, will result in a more engaged workforce.
The biggest oversight with implementation, is allowing a communications team to run with external campaigns to reach potential customers, investors and decision makers, but not sharing that strategy internally.
As a business and technology leader, if you are relying on your team to be brand ambassadors or future leaders, it's essential to prioritise internal communication about your planned external activities.
It's important to remember that younger team members often take a keen interest in the business, future strategies and overall growth of the company, it's therefore key to allow them to contribute constructively.
Some startups and smaller enterprises do monthly team meet-ups with the CEO and other directors, as a way for staff to gain insight into what is happening across the business. The point is, get creative, get connected and get buy-in from your team.
When planning tactics to reach external audiences, think about whether your campaigns are relevant to your audience.
With clearly defined business objectives in place, aligned messaging and an understanding of who you want to reach, make sure that your communications team is enabled to do in-depth research on your audience, including their news consumption habits, and online communication preferences.
I cannot stress this enough:
Once you have a clear target audience profile, your team needs to research media platforms and news sites that match that profile. The most limiting exercise in this process is assuming which media publications and social media platforms are relevant.
For example: Did you know that The Mirror, a UK newspaper, now offers political updates via WhatsApp sent directly to mobile devices? Or that during the height of the Ebola crisis in 2014, the BBC launched a WhatsApp service aimed at users located in West Africa. Read more on '7 powerful services you can use in WhatsApp'.
Bottom line: Never assume, that because you do not use a specific mobile app or consume a certain publication, that your target audience does not.
And if you get stuck, speak to technology communication experts that have a track record for reaching business and technology leaders in Africa.