When we started DUO Marketing and Communications back in 2004, we knew that specialising in the Tech industry was a risky strategy but that ultimately it would differentiate us and that it has!19 years later, most of our new clients come to us because of our deep industry knowledge and understanding of how PR and digital marketing can yield commercial success.
Since then we have grown as the Tech industry has grown and we have pivoted from a traditional PR agency right through to a fully integrated PR and digital marketing agency remaining true to our industry of choice: Tech. We have over the years, come to learn how PR can enhance digital marketing campaigns and have summarised this for you to ponder.
Here are 6 ways in which PR can enhance your digital marketing strategy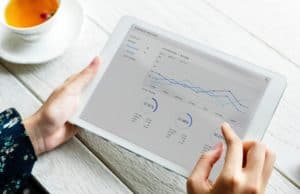 Brand Awareness: PR can help to increase brand awareness, establish and differentiate your brand in the industry. This can lead to more website traffic, social media engagement, and ultimately, more conversions. Have a look at our client case studies here on how we build thought leaders profiles in the media. Once there is deep awareness of your solutions, lead generation becomes so much easier.
Reputation Management: PR can help to manage your brand's online reputation by responding to reviews and promoting positive news and information about your brand. This can improve customer trust and loyalty, which can lead to increased sales and revenue. You may think this is not relevant to B2B brands but let us assure you that end users also have a voice and can be powerful ambassadors for your products and services.
Content Marketing: PR can provide valuable content for your website and social media channels, such as press releases, blog posts, and guest column articles. This can improve your SEO by providing fresh, relevant content for search engines to crawl and index. Our approach to content development is always to ask the tough questions of our clients: So what? Does the content you are developing answer a critical customer query or not? Is it explained simply and in a format easily understood? The tech industry is notorious for using complex jargon and as a specialist agency, our role is to demystify complex tech jargon and ensure that the readers understand the business value of your solutions.
Social Media Marketing: PR can help to increase social media engagement by promoting your brand on social media channels and encouraging user-generated content. This can improve brand visibility, drive traffic to your website, and increase customer loyalty. Social Media has tremendous power online both positive and negative and should be managed very carefully to avoid brand damage. We often say that good PR should earn brand trust but please don't leave it to the interns!
Building Backlinks: PR can help to build high-quality backlinks to your website, which can boost your SEO efforts. When media outlets or other websites feature your brand, they typically include a link to your site, which can improve your search engine rankings and lets be honest, in the world of search, organic is always king of credibility.
And finally the end goal of all effective marketing is lead generation. This is often the expensive part but if done with sufficient care and consideration to build trust and manage a brand's reputation, lead generation should always be the goal. Accountability is key and we need to be able to demonstrate tangible commercial value for our clients to earn future budgets. Google analytics helps take the guesswork out of our planning and implementation and helps align our marketing strategies with our clients business goals.
The age of data driven marketing analysis and insights is here and we can only learn, grow and benefit from it as agencies, to serve our clients better.
By Judith Middleton, Founder and CEO, DUO