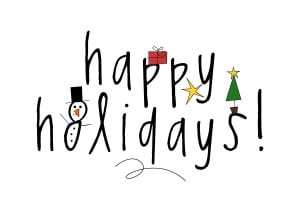 Our business took a deep dive into the digital world and has reinforced our value to the tech industry through an expansion in both Digital PR and Marketing expertise. It means we are now able to offer increasingly broad services to our clients.
The use of analytics and new online tracking tools to provide clear return on investment metrics, has been the key differentiator for the business in 2015. With these new tools and insights, we have been able to show tangible benefits to our clients, while ensuring we challenge our strategies, adjusting them where necessary, to achieve the best results for the future. We have three case studies to share with you below.
Our Nairobi, Kenya office is firmly set as our next major goal as we aim to solidify DUO's reach and expand our knowledge on the tech ecosystem in Sub-Saharan Africa. With a recent fact finding visit to Nairobi, the business case for a Kenya-based office is now looking strong. We look forward to building partnerships in East Africa and opening our doors in a third location by mid 2016.
In September, we were selected as the exclusive partner for Africa for the Plexus Group, a collective of global PR agencies servicing clients in the ICT sector. We support the Plexus strategy to serve global clients who want to make use of the opportunities presented by the emerging growth in Africa with PR, social media and online marketing. The partnership forms part of our strategic objective to expand into Africa.
Our exclusive partnership with Procre8, a Dubai-based B2B PR agency, signed earlier in 2015, has been a great success for our clients offering expansion opportunities into Dubai and Turkey and in return, offering their clients a PR springboard into Africa as we do for the Plexus Group
Through these partnership collaborations, we have gained new insights into best practices around pricing and management within new territories. This has become particularly relevant as reach broadens within Africa to include the Kenyan, Nigerian and Ghanaian markets, currently being serviced from SA.
The strength and opportunity of technology in Africa was also highlighted at the recent AfricaCom, and working with AfricaCom as their media partner continues to be a significant milestone on the DUO calendar. As a result, we have been invited to partner with East AfricaCom, taking place in Nairobi, Kenya in April 2016.
The Gartner Symposium  surpassed all expectations in 2015, receiving excellent media feedback and two cover-page features in Business IT.  Pre-event coverage placed the event front and centre in the minds of Financial Mail and Sake24 readership. Our tailor-made digital campaign saw a 26% increase in online sign-ups year-on-year and a 350% ROI from total advertising spend. For the duration of Symposium, there were 2 900 individual tweets using the #GARTNERSYM hashtag, from just over 900 contributors, with a reach of 3.4 million.
Our PR efforts secured 140 media clippings in online, print and broadcast media with 85% of the coverage, Tier 1 in just over 4 months!
And just when we thought things were starting to slow down, December blessed us with the most unexpected growth. We are honoured to welcome new clients PayAccSys, BSG and SafariNow.
2016 is set to challenge us in new and interesting ways and we welcome the next big chapter: KENYA we are ready for you!
Wishing you our clients, suppliers and associates a very blessed holiday season with your loved ones.
We thank you for your continued support in our business.
With Gratitude
Judith, Dom, and the DUO team