Vox, a long-standing client of DUO Marketing + Communications, was looking to continue building and maintaining brand awareness around their business-to-business (B2B) offerings, and educate the market about the company's solutions and unique selling propositions.
The aim was to boost engagement with current and potential clients, position company executives and product managers as industry leaders and subject matter experts, and to ensure that this content reaches business decision makers.
A further objective was to build relationships with key media and influencers to foster long-term interest in Vox.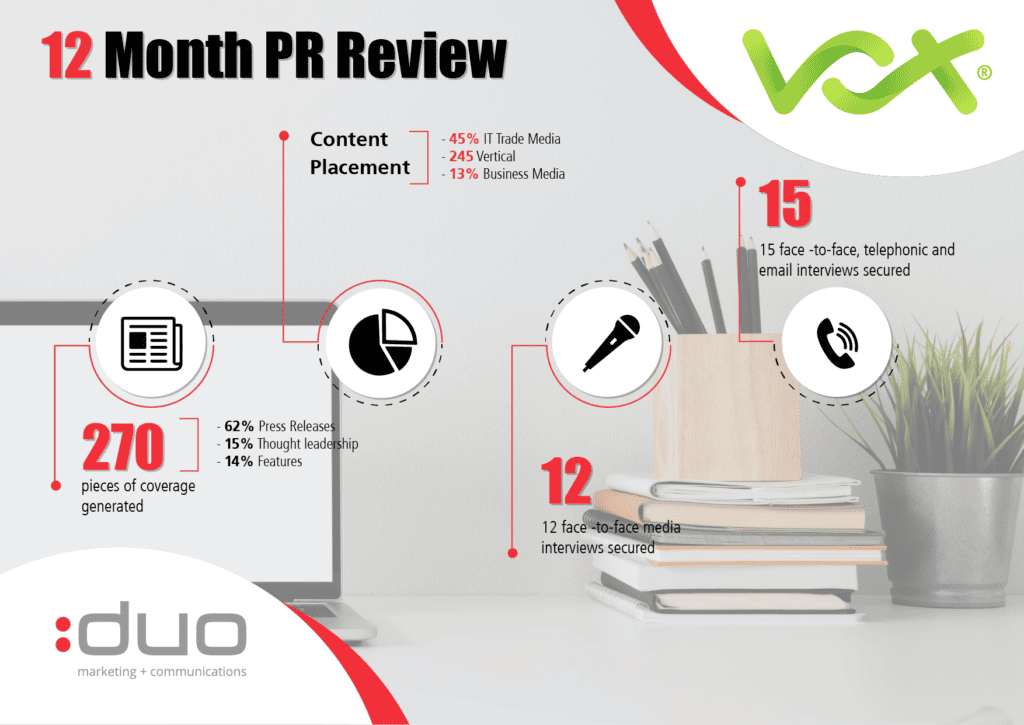 Solution
Public Relations was used to support these objectives, with consistent coverage being secured to build brand awareness and keep Vox top of mind in the local media landscape. Press releases were used to raise awareness about new offerings and partnerships, while other types of content were used to highlight the company's expertise and opinions of spokespeople.
This was done through numerous thought leadership pieces, through in-depth feature contributions and by answering editor's questions on topics that align with what the company has to offer to clients.
Media face-to-face and telephonic interviews took place throughout the year, ensuring that key journalists built rapport with high level decision makers, got to know more about the company, and its business focus areas.
Results
Over the period under review, some 270 pieces of coverage were generated, with the main driver being press releases (62%), followed by thought leadership (15%) and features (14%). The biggest shift in driving brand awareness, compared to the previous period is the coverage is as a result of thought leadership pieces (up from 4%).
Content placement was secured in IT Trade media (45%), Vertical (24%) and Business media (13%), in line with initial targets. The majority of Vertical media coverage came from Telecoms publications (51%) as a result of the focus on fibre and satellite connectivity, followed by coverage in Security verticals based on physical and cyber security solutions and expertise.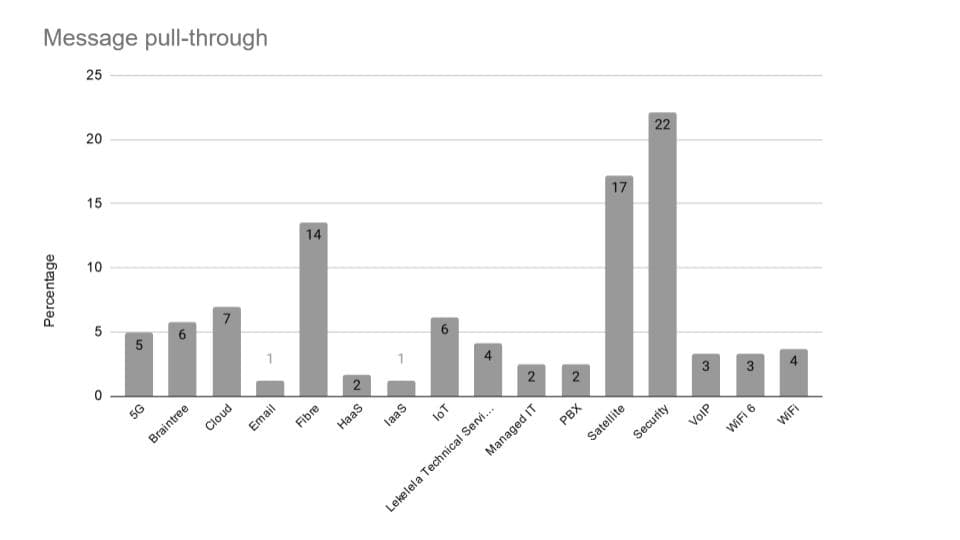 The main messages that pulled through related to positioning Vox as an integrated ICT and infrastructure provider (55%), followed by the cost-effectiveness of solutions (35%) and digital transformation expertise for SMEs (10%).
Nearly two thirds of coverage mentioned Vox in the headline of the article, followed by mentions in the byline (11%) and first paragraph (9%), showing that Vox's coverage performed well in terms of prominence, helping maintain brand awareness.
Highlights
A key highlight was growing the number of engagements between key spokespeople and local media, by securing 12 face-to-face media interviews with the CEO of Vox and coverage being secured. A further 15 face-to-face, telephonic, and email interviews were secured with product managers, with coverage being received from these too, helping to further drive brand awareness.
Additionally, all print and online coverage secured collectively resulted in an Advertising Value Equivalent (AVE) representing a four times return on Vox's investment into PR.
Coverage highlights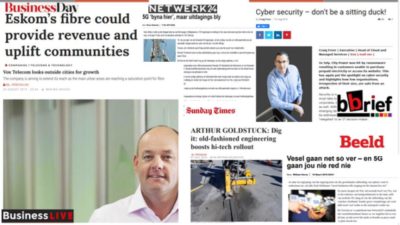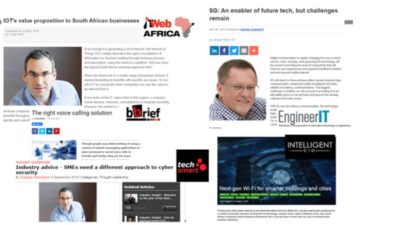 Would you like to work with DUO?
News from our clients