Internships provide a dual purpose within any industry. The intern gains valuable skills, both soft (interpersonal communication skills, emotional development, etc.) and hard (execution of tasks, job-specific skills such as writing a press release, etc.). The company gets to impart knowledge, extend brand image, and discover ever-elusive talent and company-fit.
Finding an internship is a difficult task, and finding the right one for an intended career path is tougher still. Here at DUO, we provide flexible, needs-based internship experiences. We work with internship applicants to establish what their needs and expectations are, and aim to deliver the results and value that will best prepare them for their careers. We are proud to say that all our interns have gained what they were looking for – an exciting, diverse, and valuable first step on their career paths.
Leago came to our Johannesburg office to meet her third year course requirements for work integrated learning (WIL). Here's what she had to say about digital PR…
A word from Leago Gunene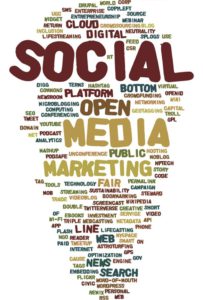 I am currently a third year full time student at Varsity College Pretoria. This year I was required to apply for an internship at a public relations company for one of my modules called Work Integrated Learning, so that I could develop valuable skills and be exposed to the career field that I have chosen.
My plan is to work harder and to keep searching for my spot in the PR industry. I want to reach my dreams and become the best version of myself. My goal is to continue with my studies, go out there on my own and make things happen for myself.
I struggled to secure an internship, but then I remembered being told by my previous lecturer about a website that had all sorts of categories on careers including Public Relations and Communications called Bizcommunity. That is how I found out about DUO.
I chose DUO Marketing and Communications because it stood out from the rest of the agencies to which I applied for an internship. It wasn't an easy decision as I saw DUO being described as a B2B PR agency. I thought to myself: "What on earth could that entail? I should see for myself". I took a leap of faith, not knowing what would be expected of me if I got the big break to work there as an intern.
What an experience! I've learnt a great deal about the importance of communication as well as the digital and social media space. I hadn't realised that the last two elements played such a huge role in PR, that they contribute so much and the impact they have. I have learnt how to be professional, control my emotions, to communicate, to be sharp, creative and most importantly to work better under pressure and just produce the best work I can.
What I have enjoyed most about this experience was learning through my mistakes and being part of a team. I loved the support that I received from both the Cape Town and Johannesburg teams – it was extraordinary. I have gained so much within a short space of time, words cannot express how I feel. One thing is for sure: I followed my heart in taking that leap of faith. My curiosity got the better of me and I was fortunate enough to go through this journey of finding myself and where I belong, and now I can look towards the future and make my possibilities count.
Read our recent Cape Town based intern's blog here.