Our Joburg team headed out to the Flux Trends session hosted by the renowned trend analyst, Dion Chang on Tuesday 14 April 2015. This session unpacked the  rise and impact of individualism on leadership.
Individualism is a growing mega trend – identified by authors Georg Vielmetter & Yvonne Sell in their book Leadership 2030 – that is poised to challenge, and inevitably change, leadership styles of the future, and the impact is already being felt.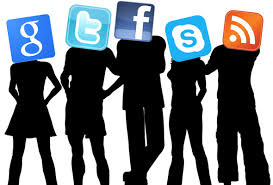 The ultimate champions of individualism have entered the workforce and are dubbed the Millennials. This generation is born in the late 1980s and early '90s, into an emerging world of technology and communication that is now making an impact on the workplace.
As the technology sector booms, leaders are more interested in attracting and recruiting the best and brightest young talent than ever before. But attracting Millennials and keeping them happy and satisfied in the workplace is entirely different to  previous generations.
Chang highlighted how businesses can manage, inspire, and retain this much-needed part of the workforce, especially in the connected society of today.
So what influences and shapes this generation?
According to Chang, Millennials are smart, tech-savvy individuals that care less about job security, paying their dues and working their way up a corporate ladder than Generation X. They value quality of life over money and are interested  in careers that suit their personalities and needs, and they strive for a work/life flexibility.
Also known as the 'slashies' they will trial different career paths and follow their passion. They have a set value system and expect the companies they work for, to match their beliefs.
This generation experiences wealth in the freedom and time technology affords them. They're techno-hippies fueling the on-demand workforce, which is set to make up 70% of workers by 2025.
What they value from their workplace is a combination of mentorship and coaching, flexibility and the ability to navigate their own career path, combined with strong company values, clear work boundaries and CSI embedded into the company culture.  Millennials are looking for technical skills, leadership, industry or functional knowledge and creativity and innovation strategies.
So why should businesses care and how do they manage this group?
Chang forecasts that by 202O Millennials will be the biggest change in the workforce since the industrial revolution. The Millennial mindset and what motivates and inspires them can be extremely valuable within a business that is always on the lookout for employees that have fresh and creative ideas.
Attracting and retaining this generation undoubtedly requires a new methodology of working.
As the number of Millenials in our organisation changes, we are embracing a new methodology that acknowledges the shift in the workforce, that best serves clients, our company, and importantly, our staff.
It has resulted in the introduction of a new age contractor or, what we call, a shared accountability model.  It seeks to unlock the best from all parties, while still providing client service excellence.
But the success and sustainability of DUO's model, will depend on a couple of things – trusted relationships with smart individuals, who understand what it means to be the CEO's of their own careers, mature; responsible go-getters that are aligned not only to our company culture, but more importantly, our values.
While Millenials demand a certain approach/ methodology in the workplace, companies are faced with the hard realities of labour laws, that make it challenging for both parties.
It is clear that the stakes are high on both sides but we know that the relationships either work or implode fast; but thus far our "pilot" is going really well.
Photo courtesy of – http://www.mediaispower.com/millennials-as-crowdsourcings-king/
We presented a [email protected] training session on the rise of Millennials. We share tools and management styles leaders can adopt to manage and retain a group of individuals and some of the characteristics of this new generation entering the workforce. Click on the image to view our presentation.