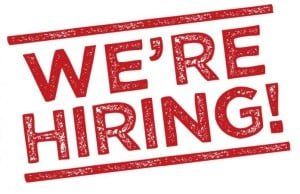 Passion, integrity and a willingness to work hard to deliver an exceptional customer experience, coupled with a proven track record in public relations represents the DUO Marketing + Communications account manager.

Job description:
DUO Marketing + Communications is looking for a mature account manager with strong B2B PR experience and a proven track record in media relations and results. The successful candidate must be a self-starter who is deadline and results driven. We're looking for a team player who has a positive attitude, a great work ethic and who is prepared to go the extra mile.
Responsibilities
     Manage and lead PR retainers and projects, from brief to final implementation of activity
     Own client relationships (alongside the senior management team)
     Take responsibility for media success, deliverables and budget
     Prepare client status reports and attend client meetings
     Ensure smooth communication and coordination across all digital media campaigns
     Conceptualise and promote news stories and features to the media
     Oversee brief and opportunity management with media
     Work as part of an account team to develop client proposals and implement the PR activity
     Have depth of understanding on digital marketing and PR solutions and implement according
     Undertake research for new business proposals and present to potential new clients
We are looking for delivery-focussed individuals. Salary is entirely dependent on track record, skills and experience on B2B clients.
Desired Skills and Experience
    Degree or Diploma in public relations/ corporate communications/ journalism
    Minimum 8 years industry experience
    Excellent Communication in English – oral and written
    Time and priority management skills
    Excellent people management skills
Personal Skills/Attributes:
   Mature, self-motivated team player, who has a great attention to detail
   Committed team worker who has integrity, energy and creativity
   Regularly seeks out ways to add value to the client/agency relationship
   Develop constructive and cooperative working relationships
   IT literate – we work in a Google Enterprise environment
   Strong media relationships essential
Please email your CV and a covering letter with five bullet points as to why you are suitable for this position to [email protected]