Ideally we're looking for someone who has very specific experience in a particular industry, one who understands the finer nuances that come with being client-facing and working with the media, suppliers and in a team.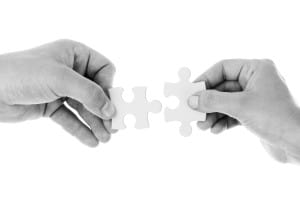 The modern account manager also needs to enjoy a digital skill set, whether it involves being able to write digital and social media content or knowing how to find and nurture relationships with online influencers.
An account manager is the one that ticks all the boxes in terms of client fulfilment, liaising with clients and the media and training and inspiring the account executives and interns.
A good account manager not only delivers on what was promised, but is able to flag service concerns before they become problems, spot opportunities and to some degree steer the activities so that they align with the communication and marketing strategy.
Testing an applicant's experience level is even harder as account management involves a good balance of hard and soft skills. The soft skills are the tricky ones to test. Yes we all want an account manager who is passionate, but not overbearing; one who chases but isn't pesky and one who is knowledgeable yet eager to know and learn more. The secret is EQ.
Some account managers are passionate about certain aspects of their work and excel at these tasks, for example, you may find those who enjoy pitching to media and getting a kick out of seeing their clients' media coverage. Others may revel in managing a team or want to develop their writing skills.
It's essential to understand the strengths and skill sets required for a particular role and once a suitable candidate has been found it is up to the management team to facilitate the development of the candidate's strengths and the activities he or she enjoys doing to lessen their weaknesses and to deploy them within teams where they can do the work they love and thrive.
At DUO we look for the following traits in the account managers we employ. To us these are the traits of a well-rounded individual who also enjoys some of the softer skills required for the job at hand.
Management skills: As the implementer of the consultancy, an account manager not only manages delivery on clients, but also has to mobilise a junior team and therefore management skills are important. Relatedness is key. If you're not warm, encouraging or approachable, don't bother.
Strategic skills: A good account manager knows what makes their client's business tick – they know that in order to win future budgets they need to be very strategic and ensure that reporting matches expectations across all solutions. They'll evaluate analytics carefully and integrate the learnings to evolve the PR or marketing campaign.
Multitasking skills: Working on multiple clients can be overwhelming at times and therefore the lead manager has to have the ability to organise, juggle and prioritise. A typical day can involve thinking on your feet, solving problems, listening, negotiating, offering guidance and mentoring junior staff.
Flexibility: A manager, client, supplier or media person can make an unexpected request at a moment's notice and that means that the day won't go according to plan. Being able to adapt quickly, efficiently and with poise is not every account manager's forte.
Communication: Being a good communicator goes well beyond the spoken and written word. An attentive account manager has a nose for news, trends and opportunities, and is able to pitch, negotiate and influence using a host of communication tools.
Teamwork: An account manager doesn't work in isolation and he or she will need to be able to work in a team. A consistent team player will know when to remove themselves from the team when they've reached a deadlock to avoid the team from stagnating and to ensure it fulfils on its promise to clients. A great team player allows others to contribute and listens carefully for new ideas from the team.
Today's PR consultancies make use of a myriad of resources that can include permanent staff, consultants, freelancers and basically anyone who offers the right experience and expertise to fulfil a need.
The key is to understand the position you're trying to fill and how a particular candidate can provide value through his or her specific skillset.
At DUO we're good at being able to identify fairly quickly what a candidate's core strengths are so that he or she can deliver on what they're good at. This way, they'll know when to ask for help if the task at hand doesn't speak to their core strength and we'll know when collaboration from the whole team is necessary to ensure success.