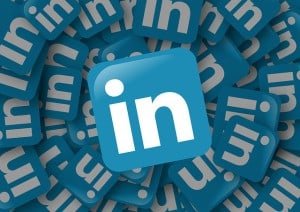 For the most part, these requests have been made by complete strangers, people who don't even work in the same industry as me, and who, under any normal circumstance, would have no reason to walk up to me at a networking event, and introduce themselves.
And I know, that we don't always connect with people in our own industry, but I'd like to believe, that there is a mutual benefit, to knowing or being connected to someone, on a professional social networking platform.
There's bound to be a plethora of tutorials, blogs and other materials available to those who want to ensure that they follow the correct social networking etiquette, however, here are the five things I think about before I click 'connect'
      

Please introduce yourself

.  I don't believe a 'Hi, I'm…' sticker suffices in the real world, so a generic 'Please add me to your LinkedIn network' doesn't either.  If I've never met you, or spoken to you, I am unlikely to accept your social network request.
      

Give me a reason to accept your invitation

.  Answer some basic 5W's and 1H questions – what do you do, why do you want to connect with me, and more importantly, why would I want to connect with you.
      

Do we know the same people

? If you and I have connections in common, I might be more likely to accept your request. Perhaps it is better to ask one of our shared connections, to introduce you to me, it's less intrusive, and more likely to end well.
     

Don't try to sell me something the second I DO accept your request

, I am not just another marketing avenue. I don't do well with unsolicited spam, and my acceptance of your request, isn't automatic permission to sell me life insurance, a holiday, flights or financial planning, as a direct message (this one is especially for marketers, travel agents and financial planners). Your company is welcome to target me through well thought out, and placed advertising or sponsored posts.
      

We might be hiring, but a LinkedIn request is not the same as expressing interest in a position at our company. Towards the end of 2015, I was inundated by connect requests from people who were getting ready to graduate. As in point one, if you don't introduce yourself, I am unlikely to accept your request. If where I work, and what we do interests you, please check out our LinkedIn profile, and by all means, send me a proper introduction, and who knows, you could be the next hire at DUO Marketing + Communications.
My final point is this – social networks, at least in my opinion, should never replace a personal touch, a well thought out introduction or a courtesy call and/ or email. Often, I have met interesting people that I believe I can and should stay in touch with professionally, and those are the requests I follow through. I try to always preface it with a personalised note, and make sure that there is a reason for that person, to want to connect with me.
For now, I am logged into LinkedIn, reviewing the requests I have received, in the hope that amongst them, I actually know someone that would like to connect with me.